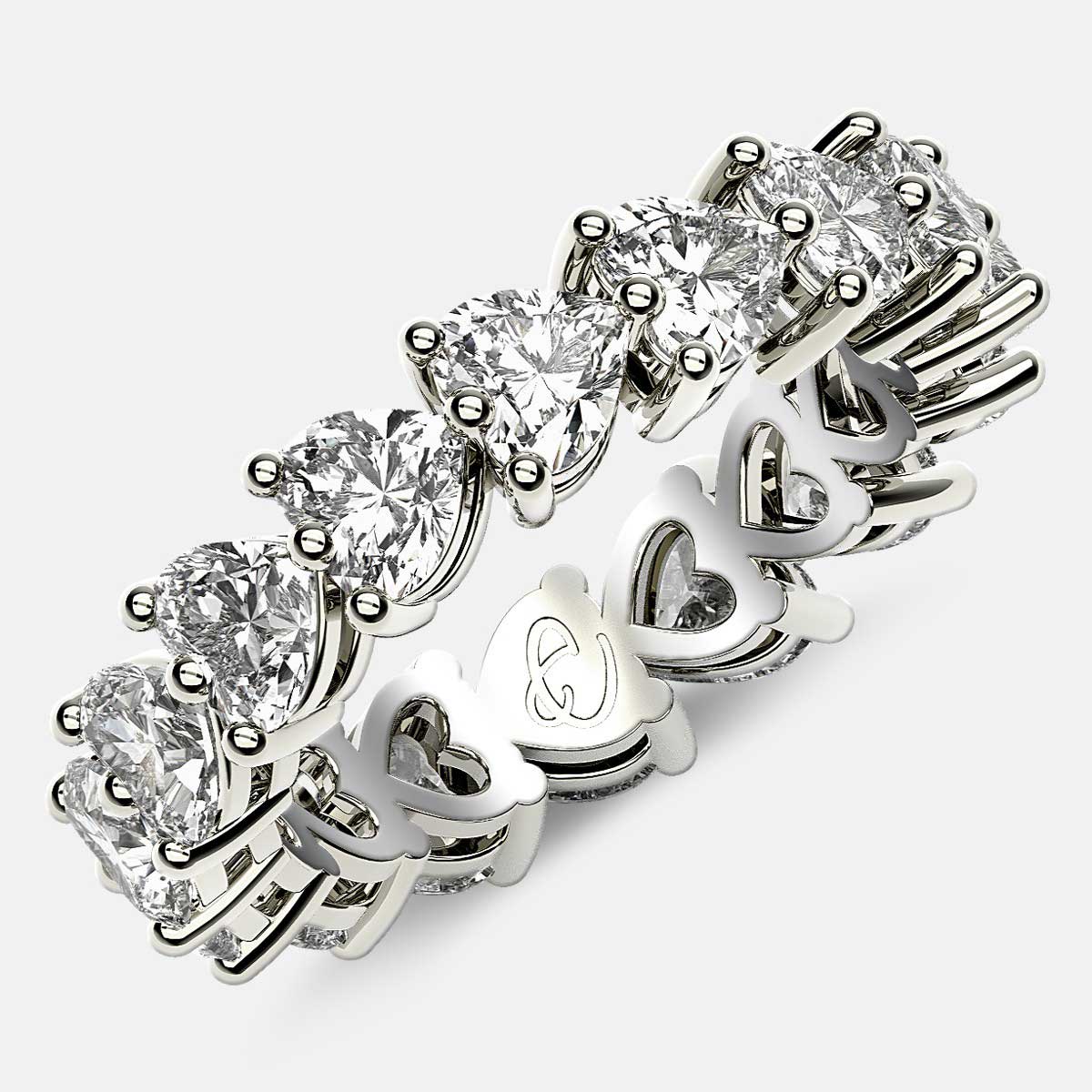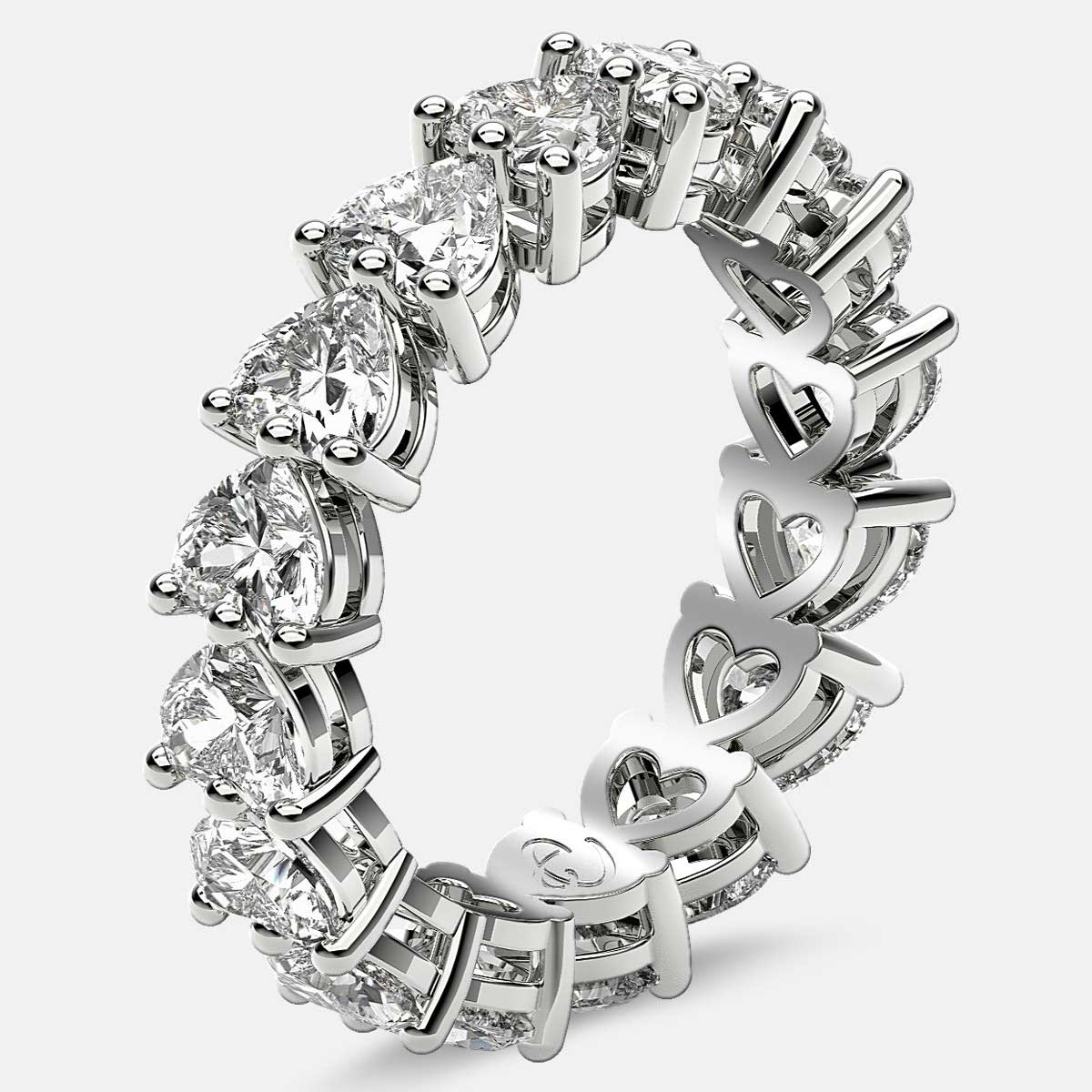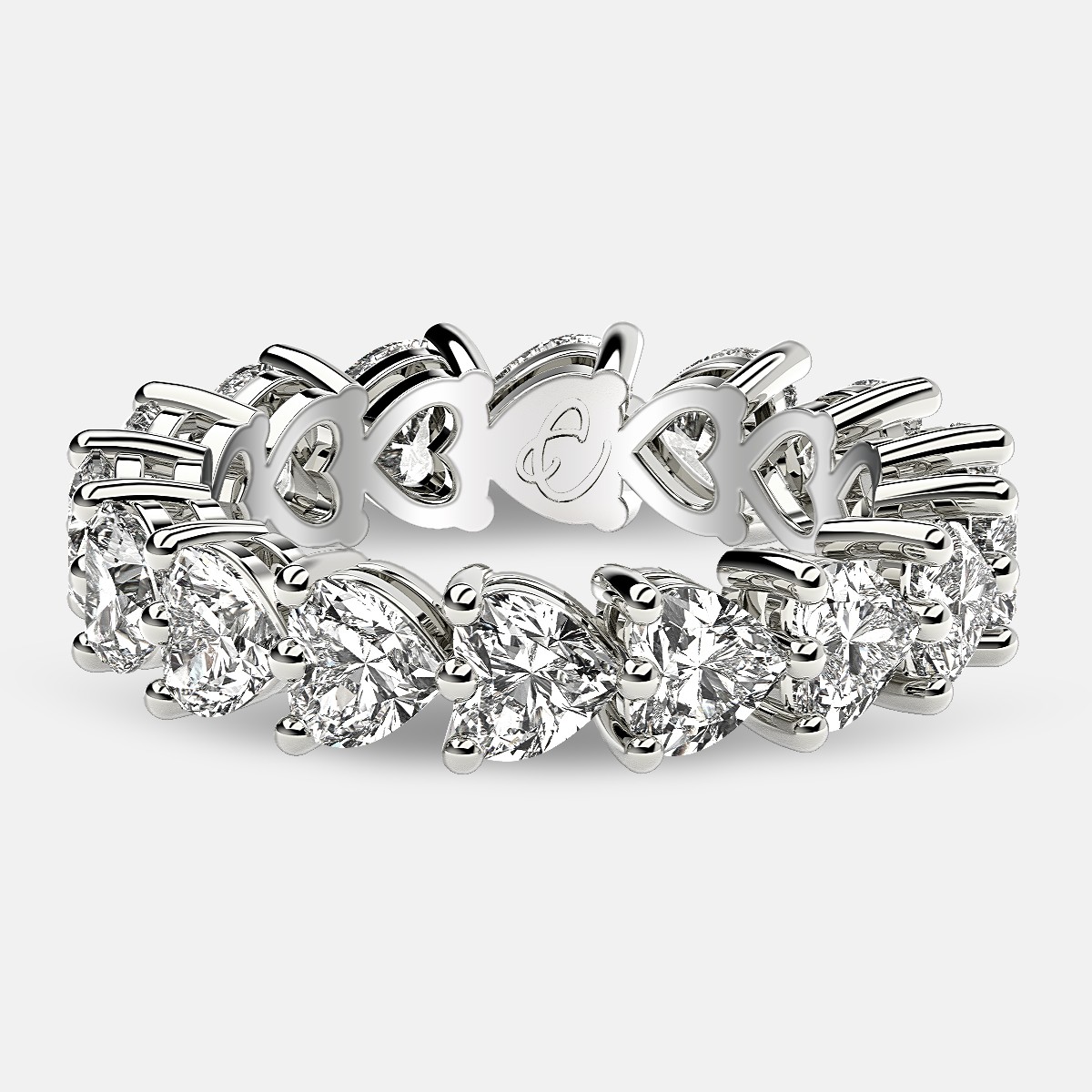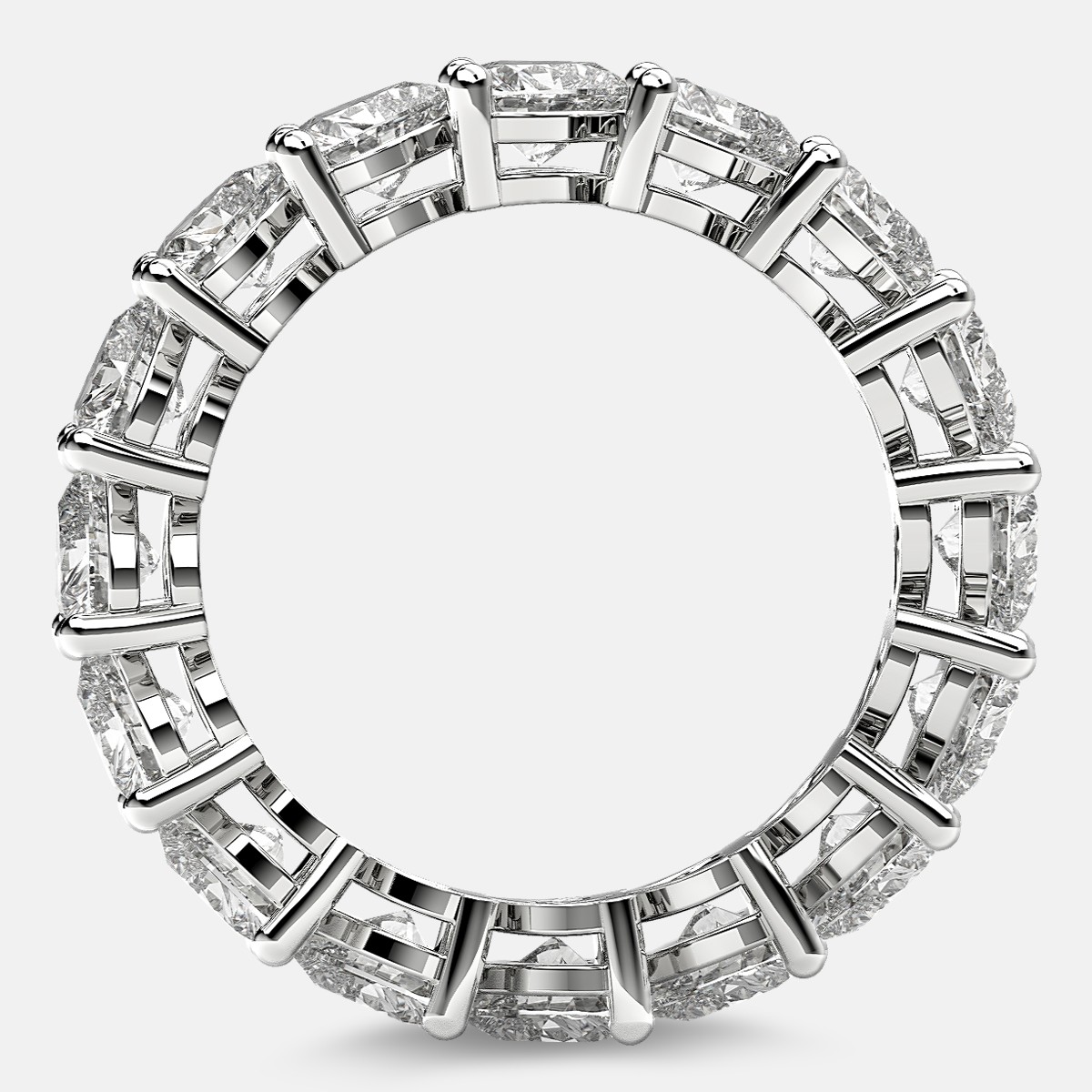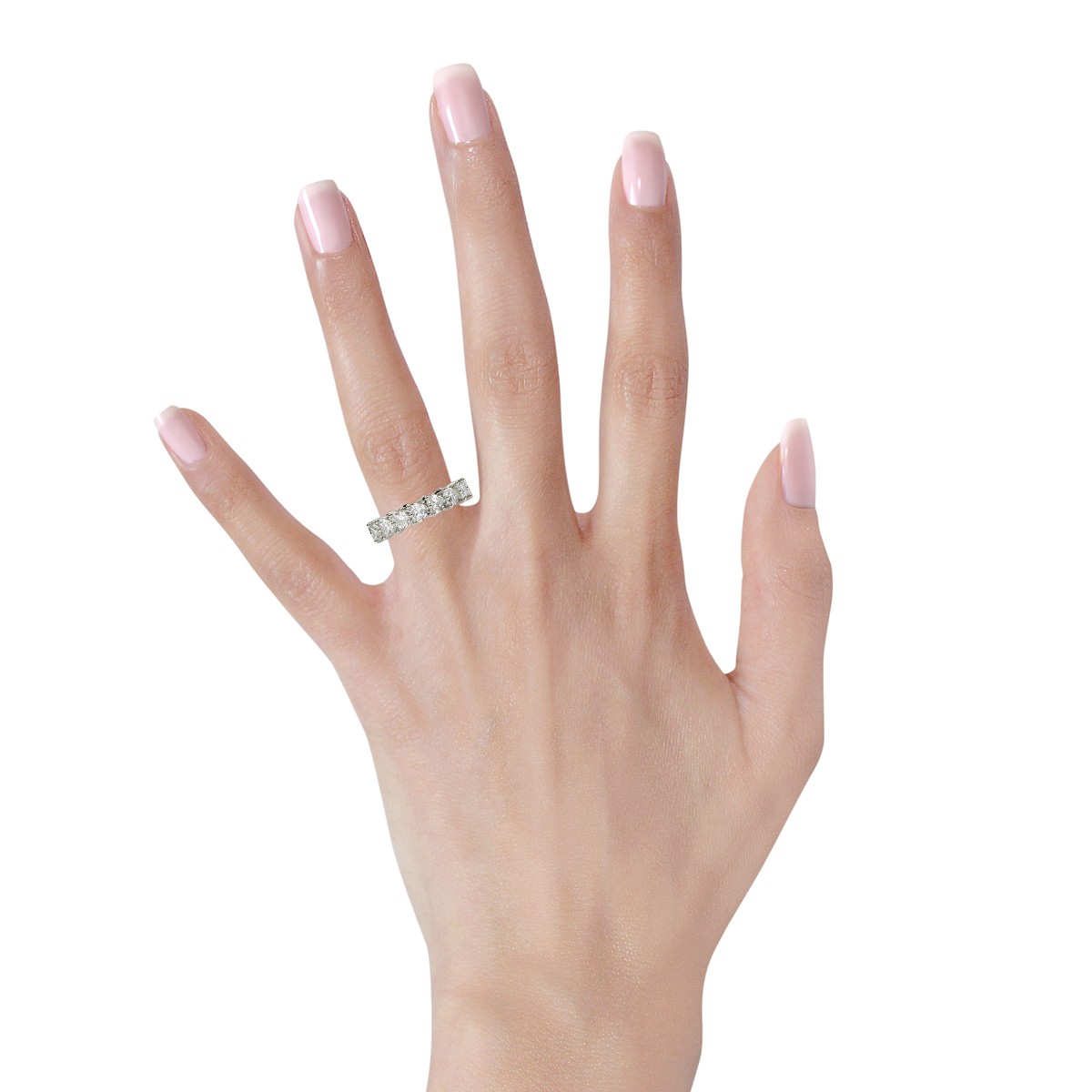 Click image to enlarge
Eternity Ring with Prong Set Heart Shaped Diamonds in 18k White Gold
Total Diamond
Carat Weight
Minimum Individual
Diamond Carat Size
Starting From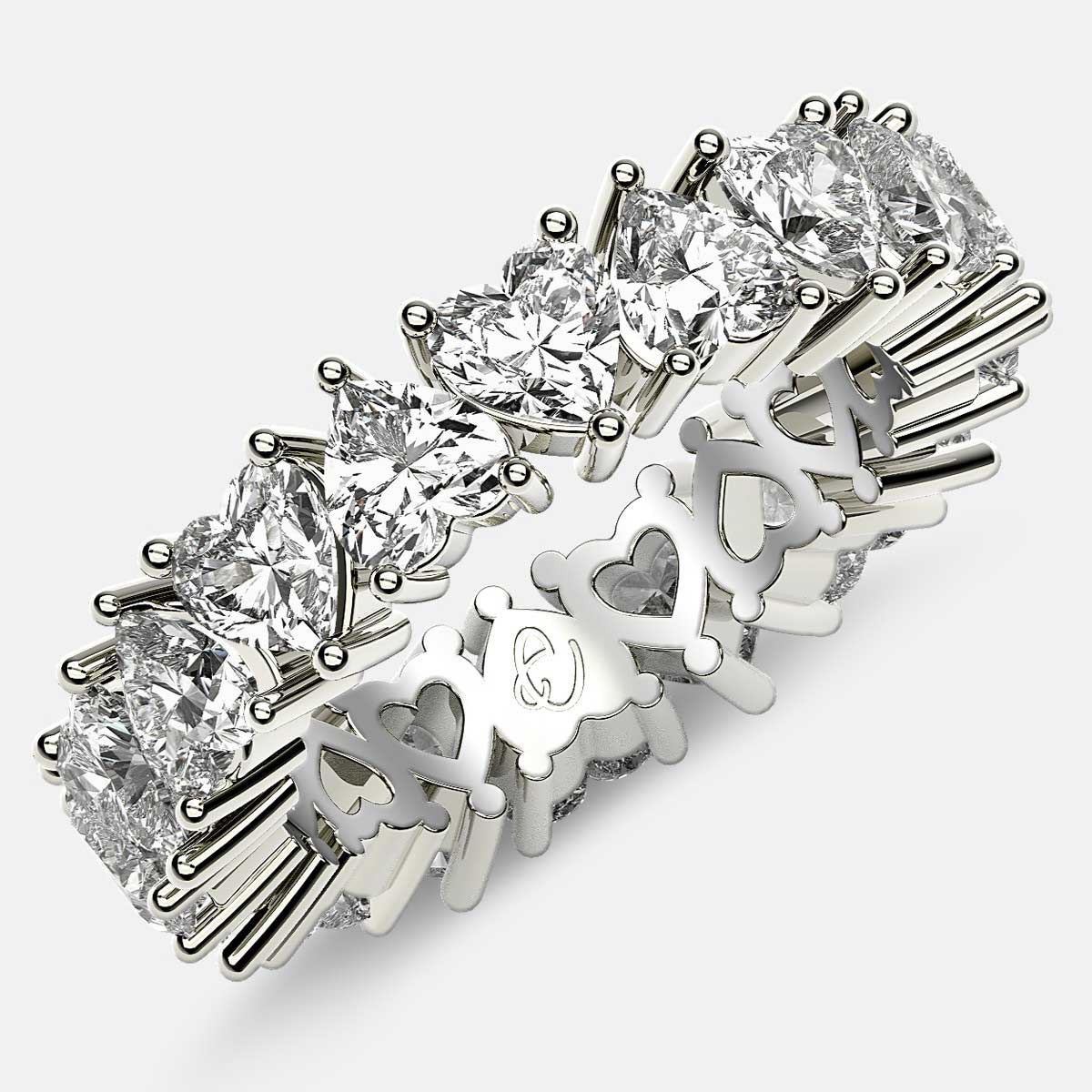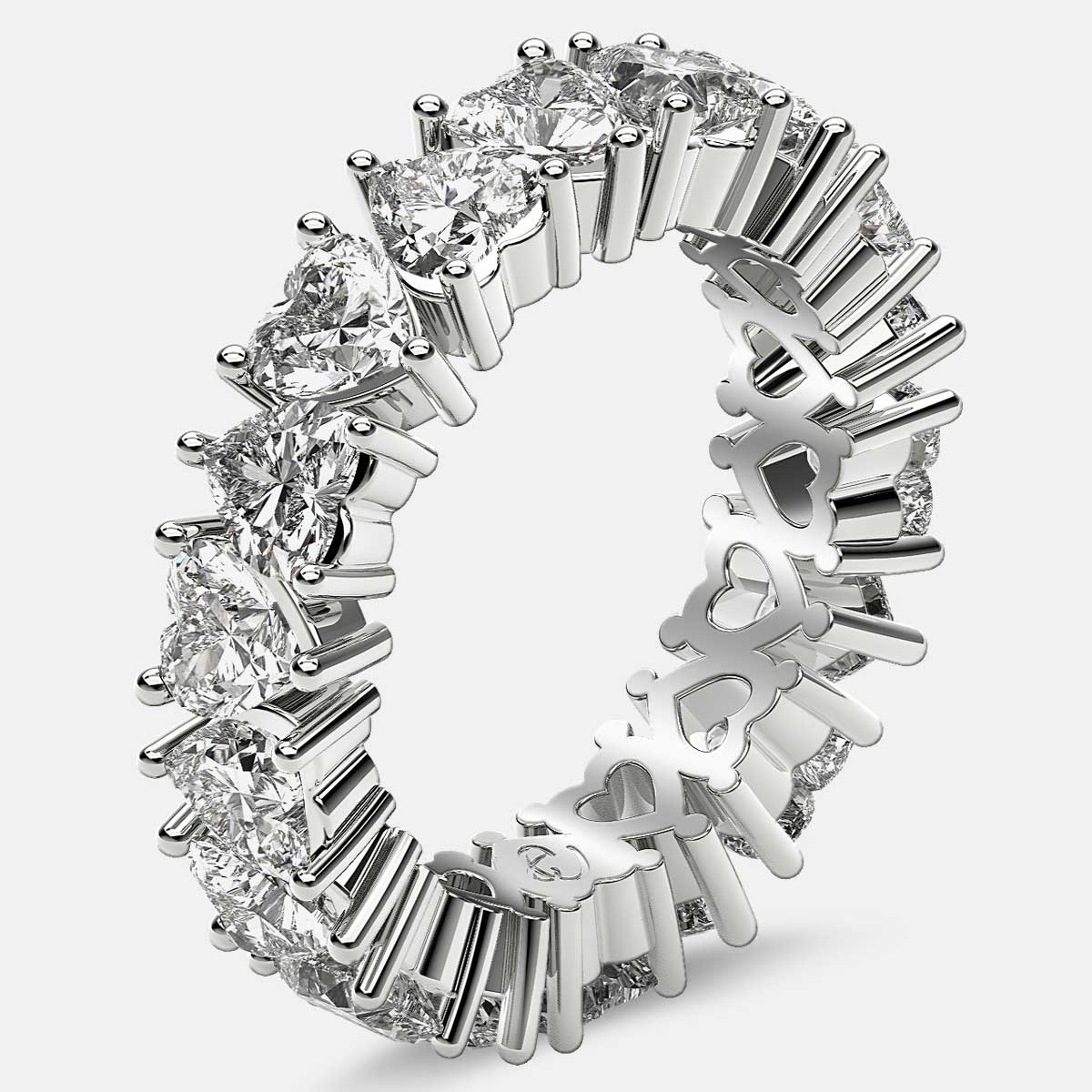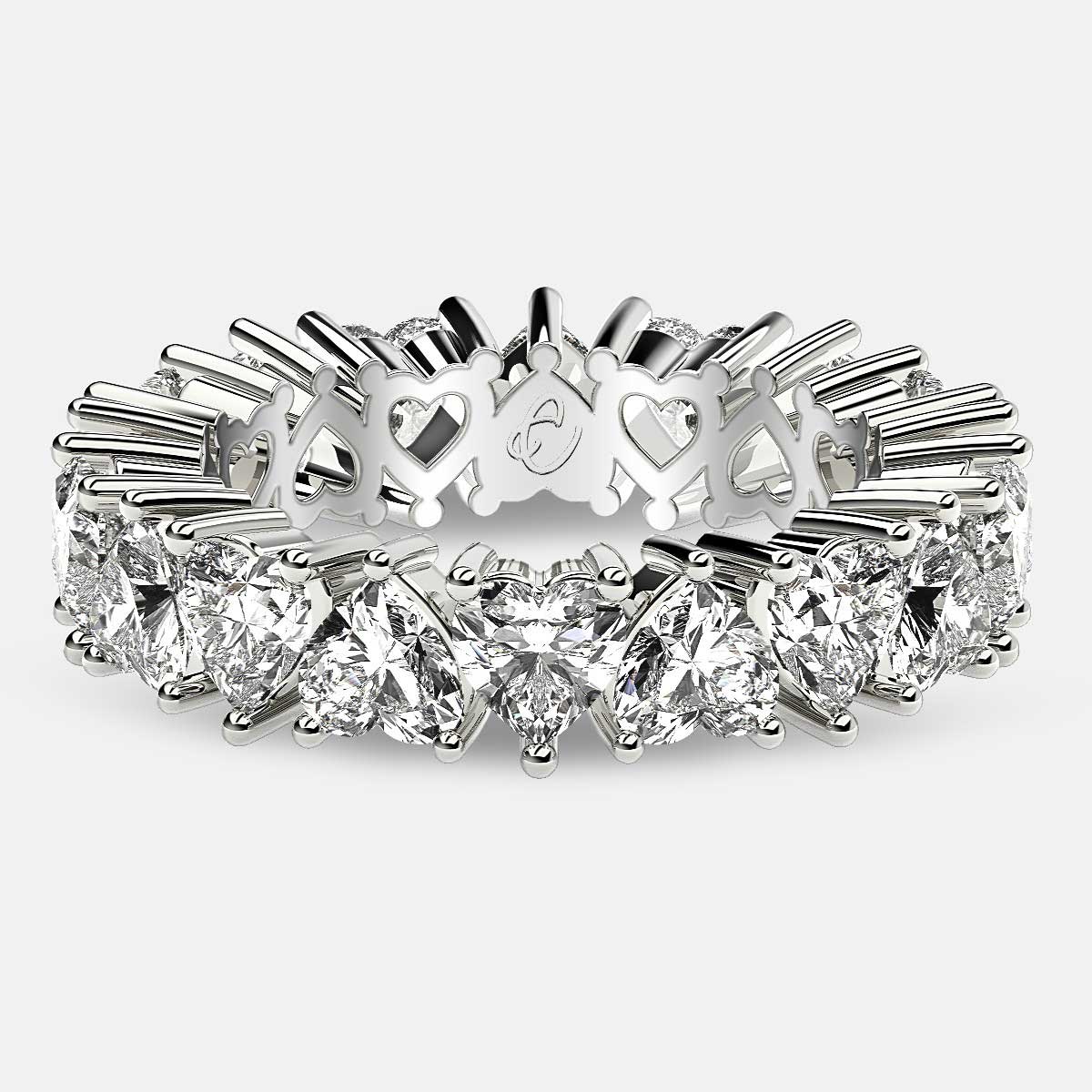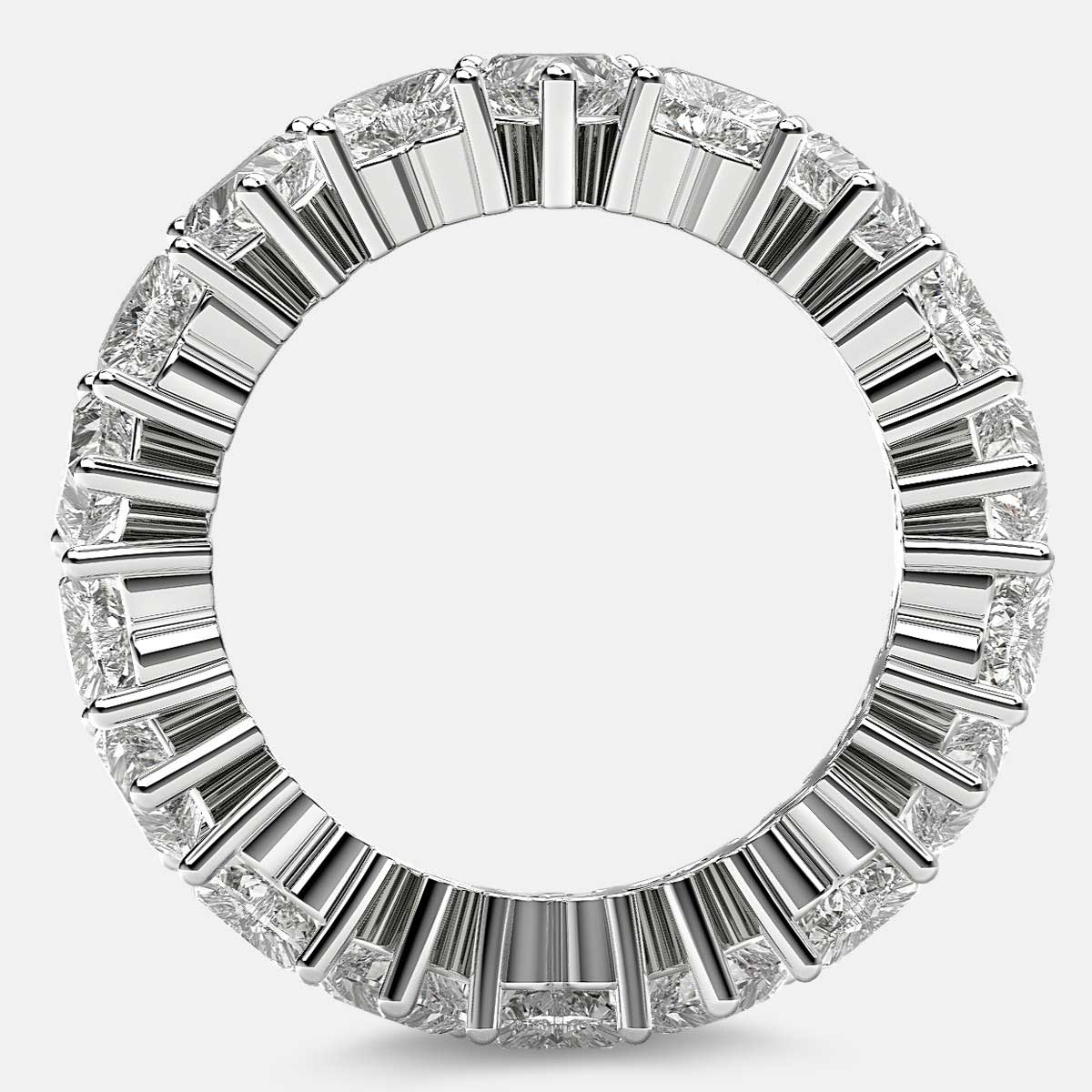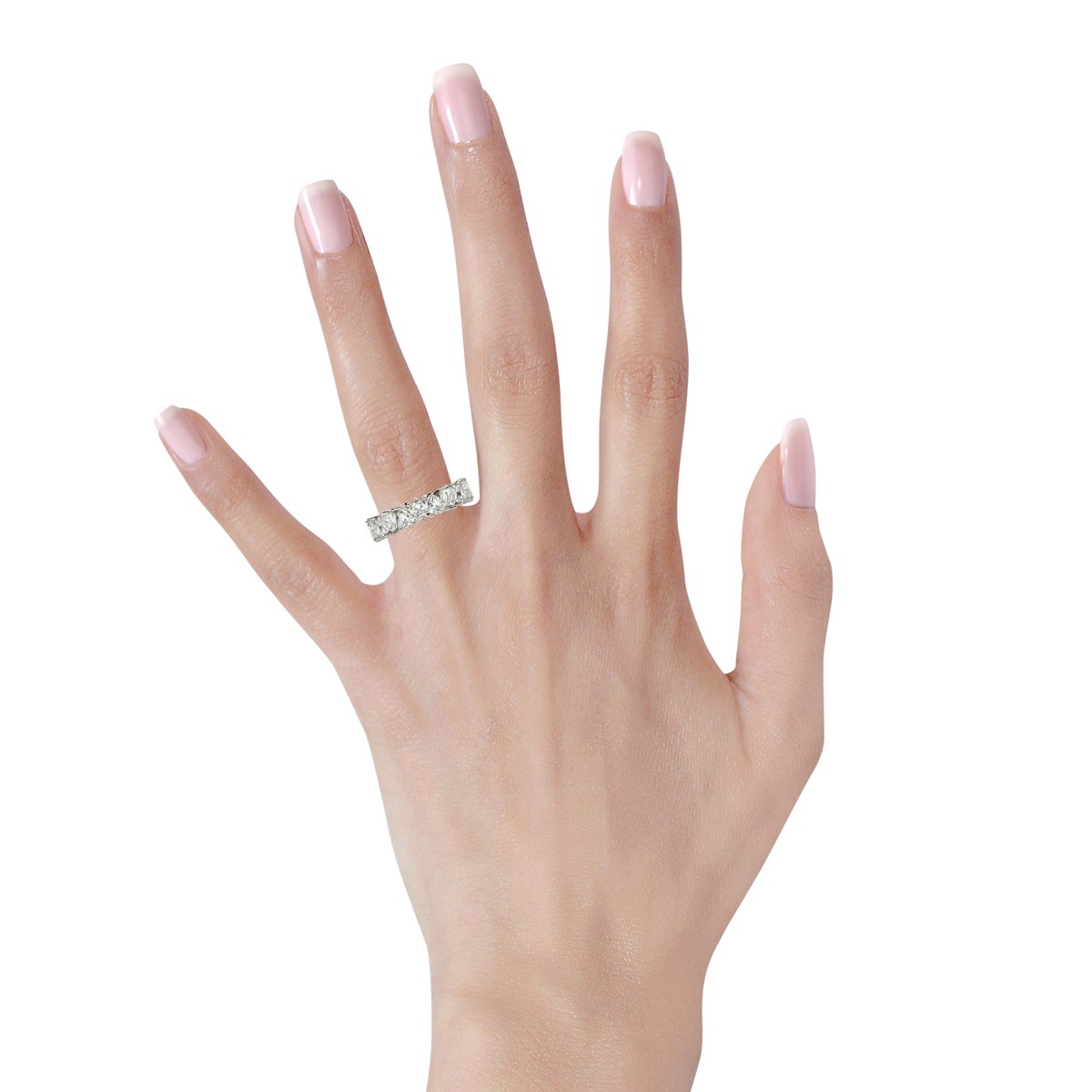 Click image to enlarge
Prong Set Eternity Ring with Heart Shaped Diamonds in 18k White Gold
Total Diamond
Carat Weight
Minimum Individual
Diamond Carat Size
Starting From
Diamond Heart Shaped Eternity Ring and Bands
Imagine the rare beauty of the diamond heart eternity band. Each diamond used in our Heart Shaped Diamond Eternity Ring and Band Online, hand selected among thousands for not just color and clarity, but for the grace and symmetry of its cut. One of the most romantic designs, the heart eternity ring has a unique and special appeal. The timeless symbol of romance, the heart motif signifies love like no other silhouette. Diamonds are the hardest substance known to mankind; in fact they are 58 times harder than any other mineral. This makes diamond rings the most enduring of all. Your heart shaped eternity band will be the ultimate expression of enduring love.
A Rare Beauty: The Heart Shaped Diamond
Diamonds are formed from crystallized carbon. Deep in the earth under immense heat and pressure, diamond crystals form in neat geometric shapes called octahedrons which resemble two pyramids placed back to back. Sometimes a diamond crystal forms into a distinctly different shape. These rare variations are called macle. It is from this rare diamond crystal that most heart shapes are cut, which we use in the Heart Shaped Diamond Eternity Ring and Band Online that we offer. Diamonds are rare to begin with, but your heart shaped eternity band contains the rarest of the rare.


A Cut Above
Your diamond eternity band is created with the greatest of care. It is easy to see the skillful eye that goes into selecting each individual diamond. What you possess is the culmination of meticulous expertise that goes into creating the effortless grace and harmony that will represent your relationship. Some of the things you will notice are the beautiful symmetry of the lobes of the heart, the careful cut of the cleft, a deliberate evenness of the shoulders, and a delicate point securely set in precision prong settings;


An Enduring Symbol of Love
While diamonds are primeval, formed billions of years ago, the heart shape has been used as a symbol of devotion since the 1400's. Your diamond heart eternity ring will sparkle with the symbol of love repeated again and again, crafted with care and finished to the highest of standards. Your eternity ring is a scintillating succession of hearts no matter which way you look at it. The heart pattern continues on the inside of the band with an alluring precision that can only be achieved through our advanced technology. These heart shaped apertures allow light to playfully bounce of all facets, returning rainbow bursts of color to your eye.


Something to Love
No matter your style or budget, the Heart Shaped Diamond Eternity Ring and Band Online will be an expression of a unique and special bond. Whether it represents your ceremony, your first anniversary, or your fiftieth, your diamond heart eternity ring will show the world the depth of your love in a sparkling unending circle of pure romance and devotion. We match your diamonds for clarity, meaning that each individual heart is every bit as pure as the one beside it. Your diamonds are also matched for color. Each one is compared to a single master stone for consistency. If you are looking for a heart eternity ring, we have yours.