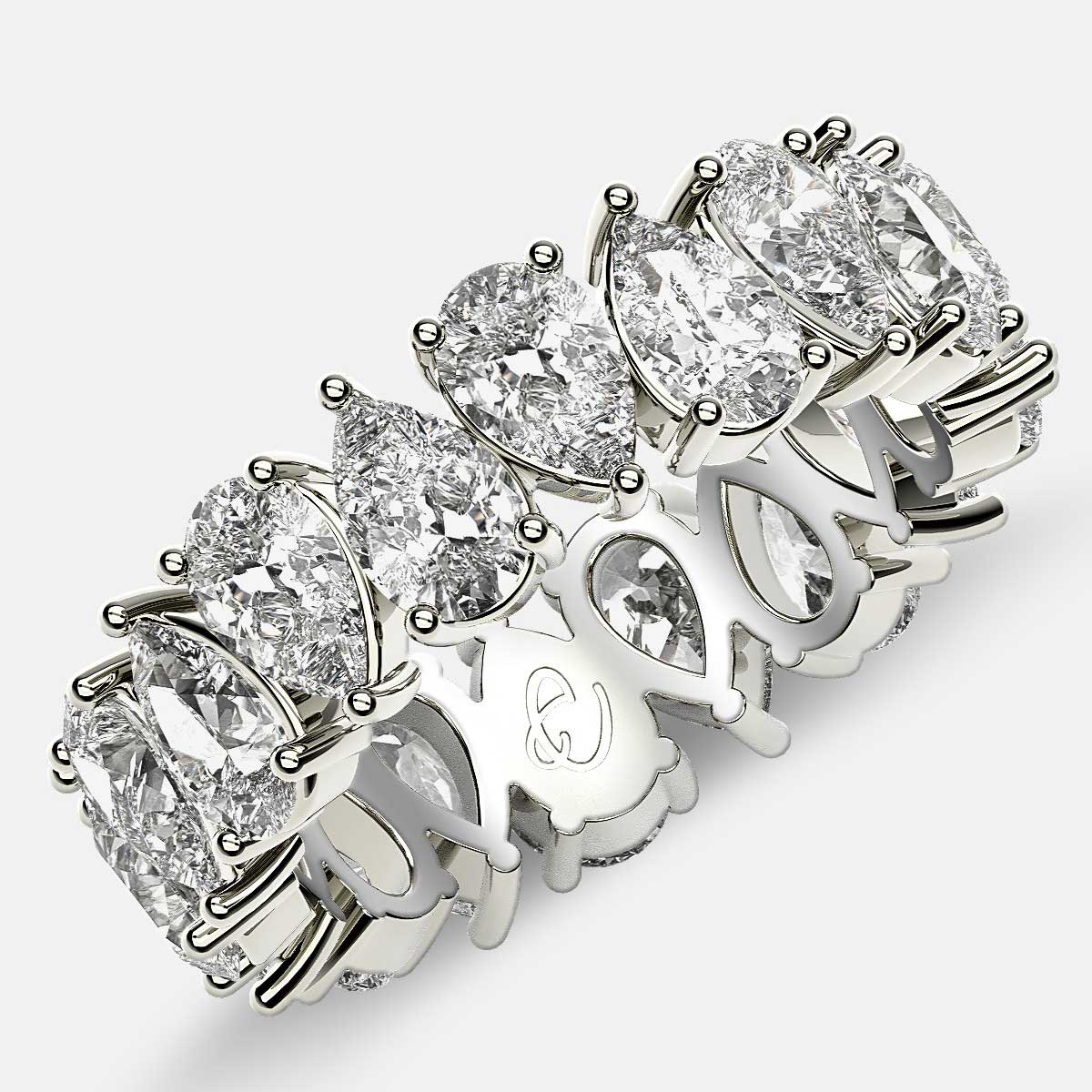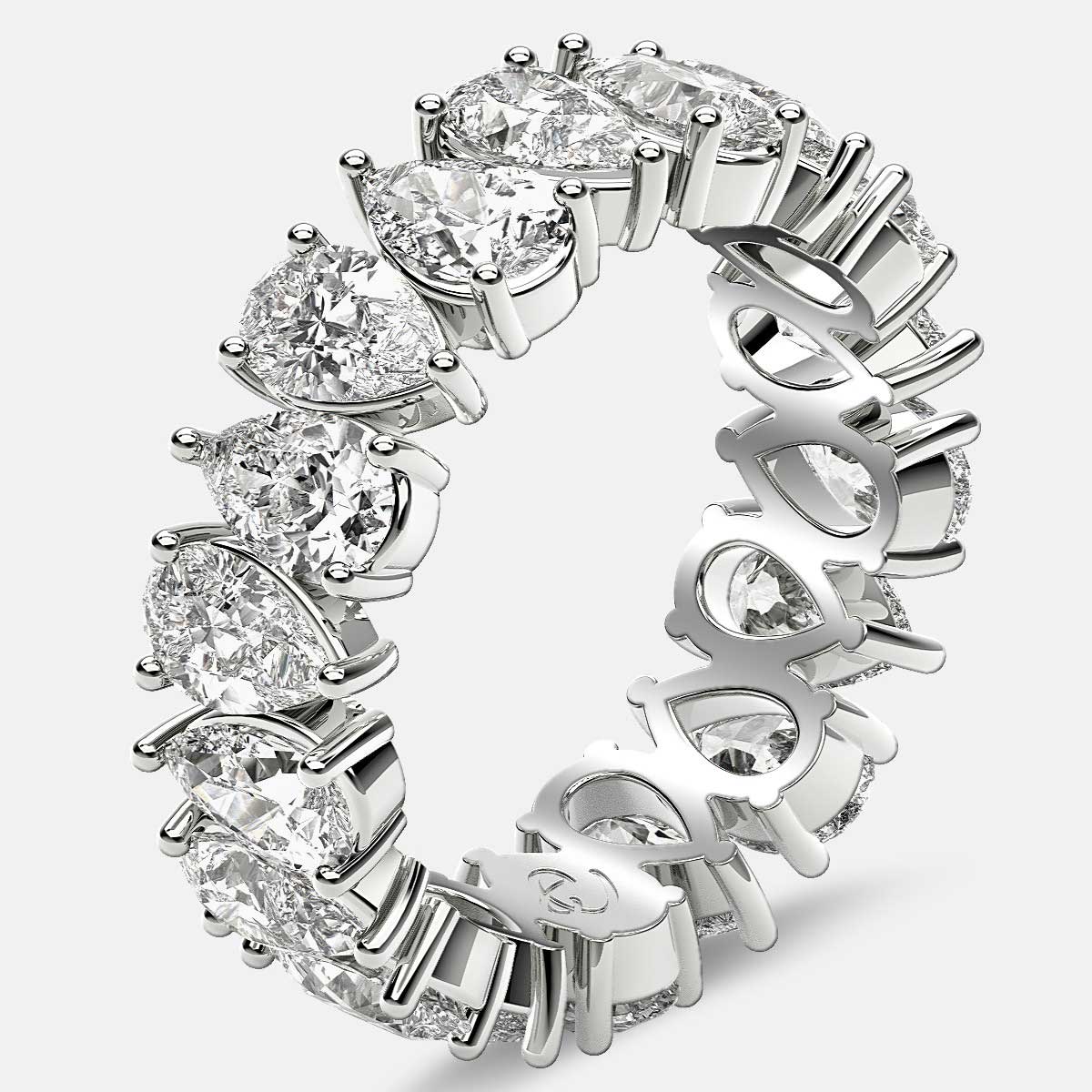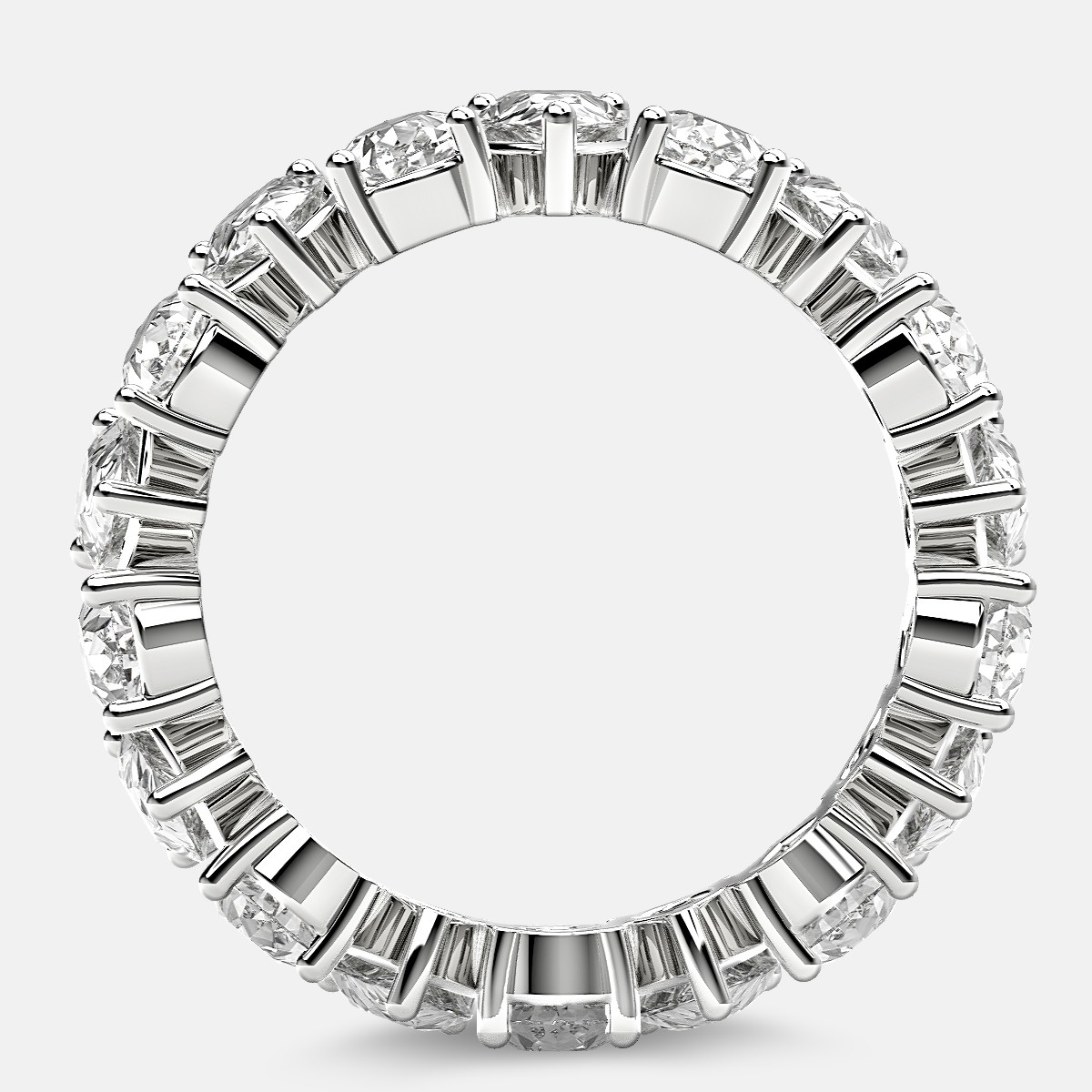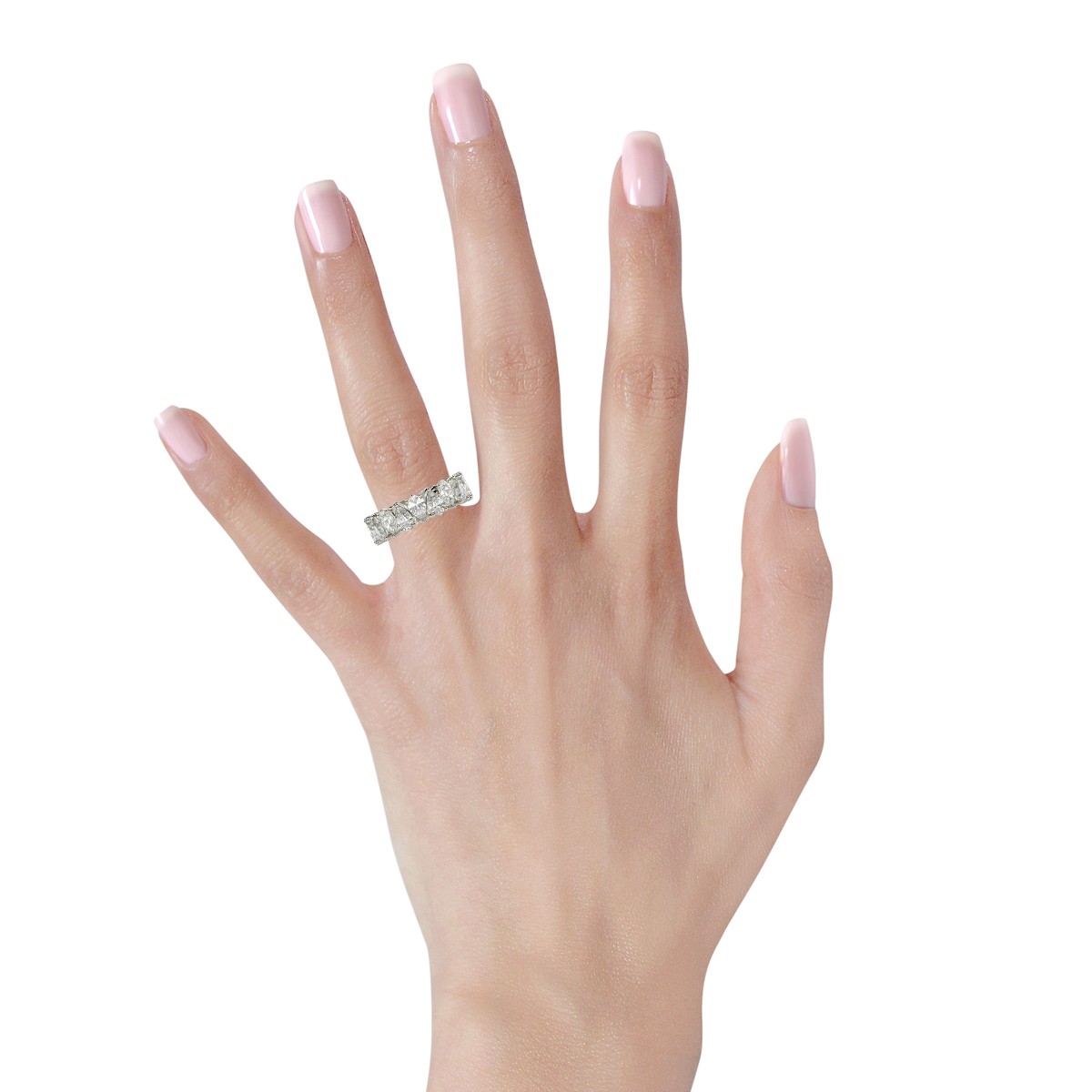 Click image to enlarge
Prong Set Eternity Ring with Pear Shaped Diamonds in 18k White Gold
Total Diamond
Carat Weight
Minimum Individual
Diamond Carat Size
Starting From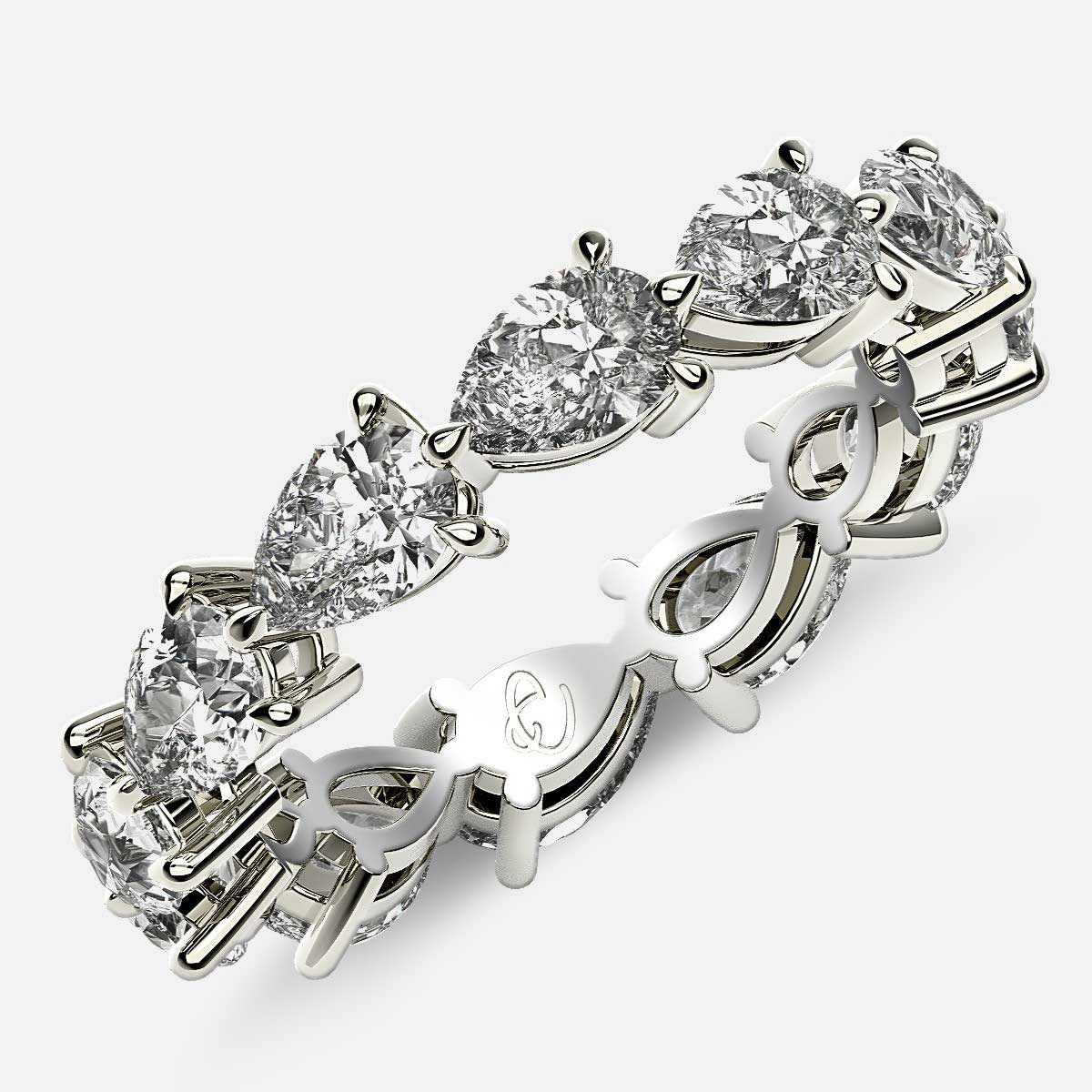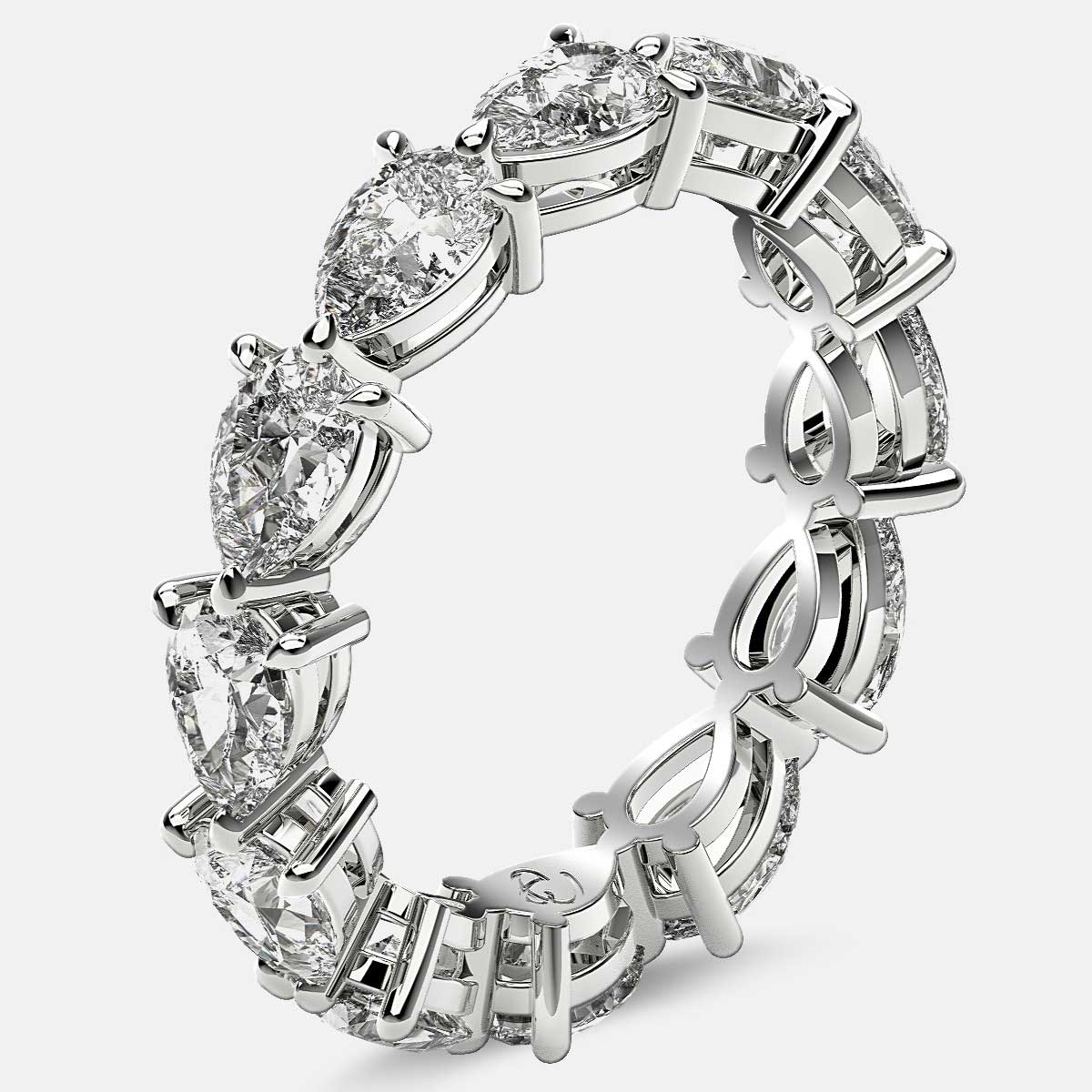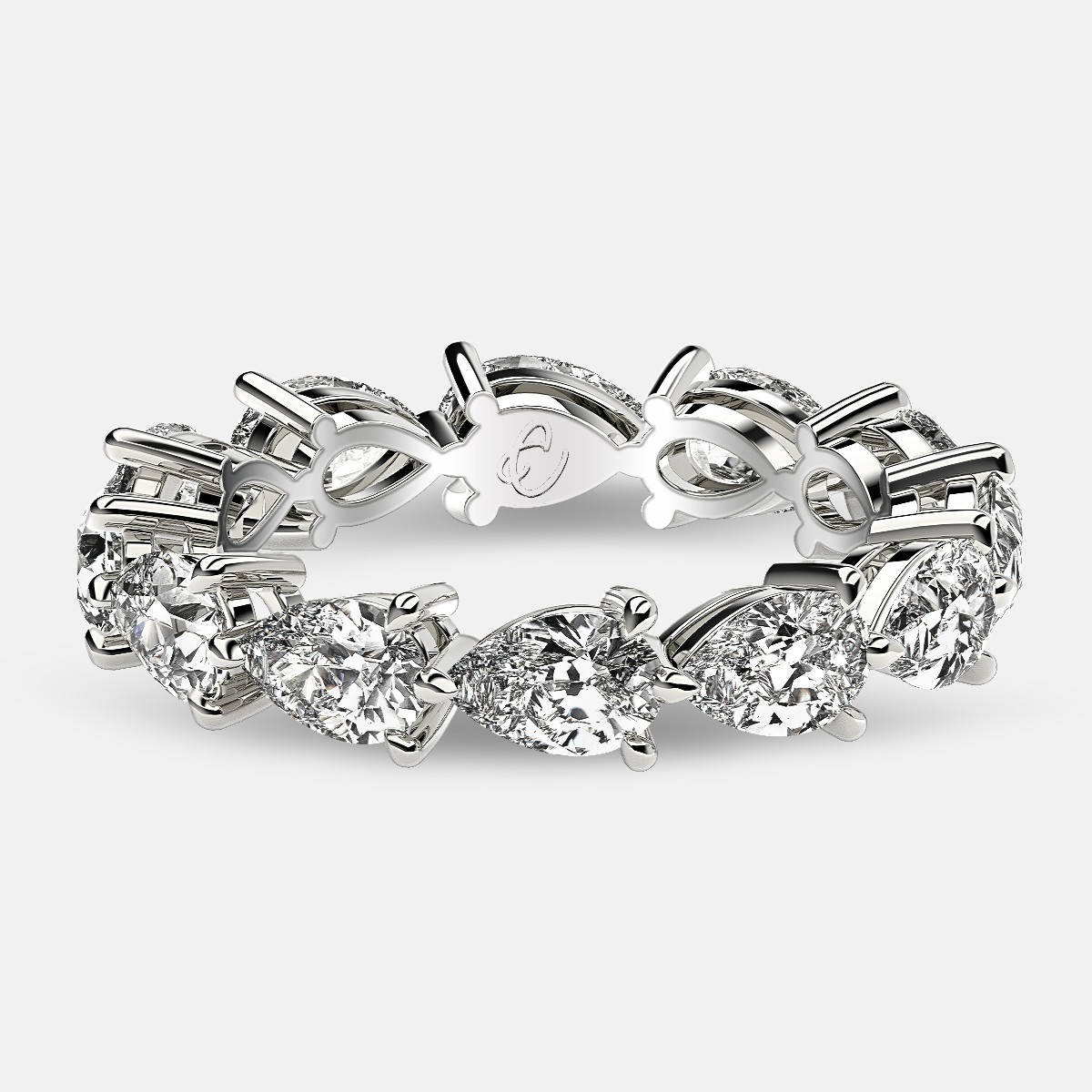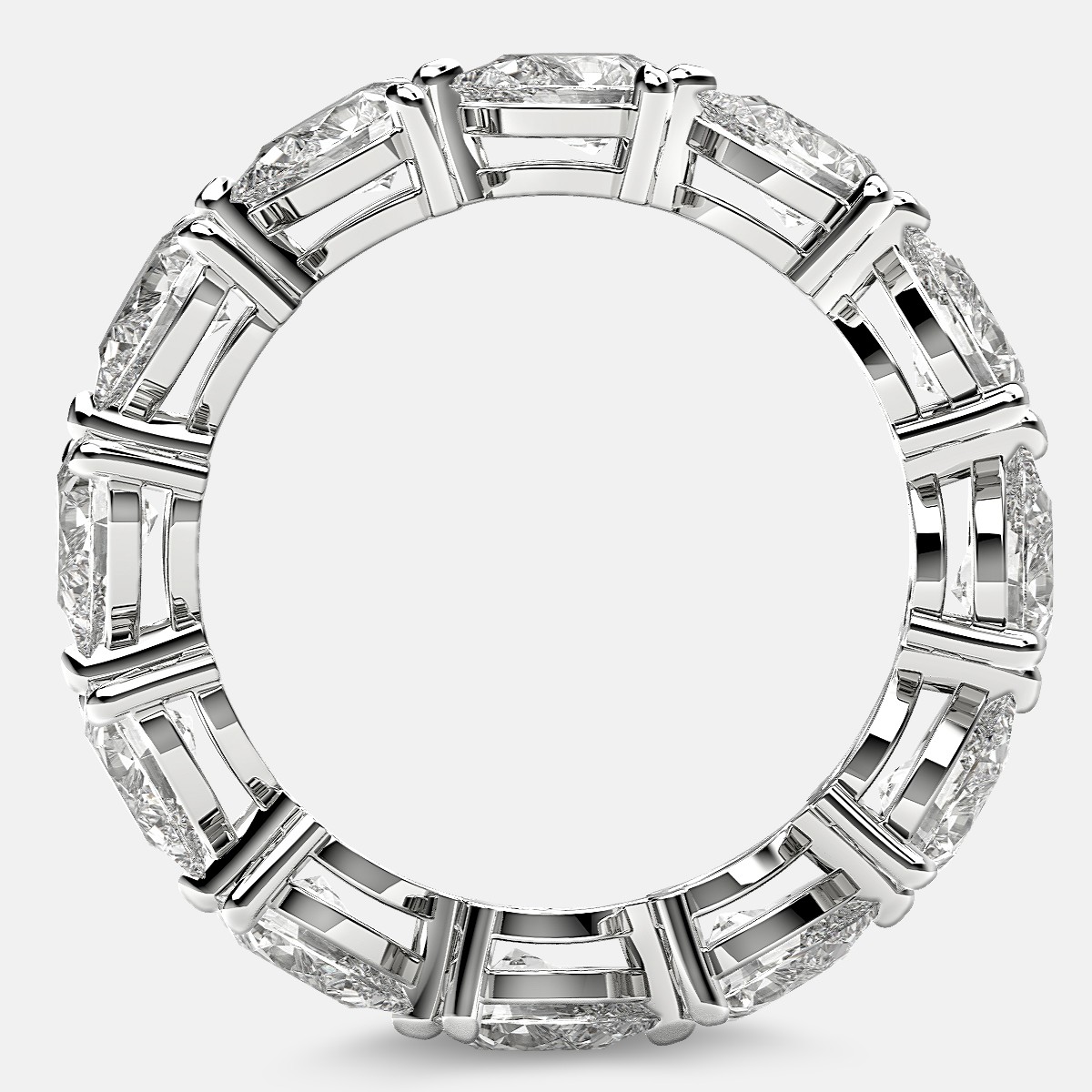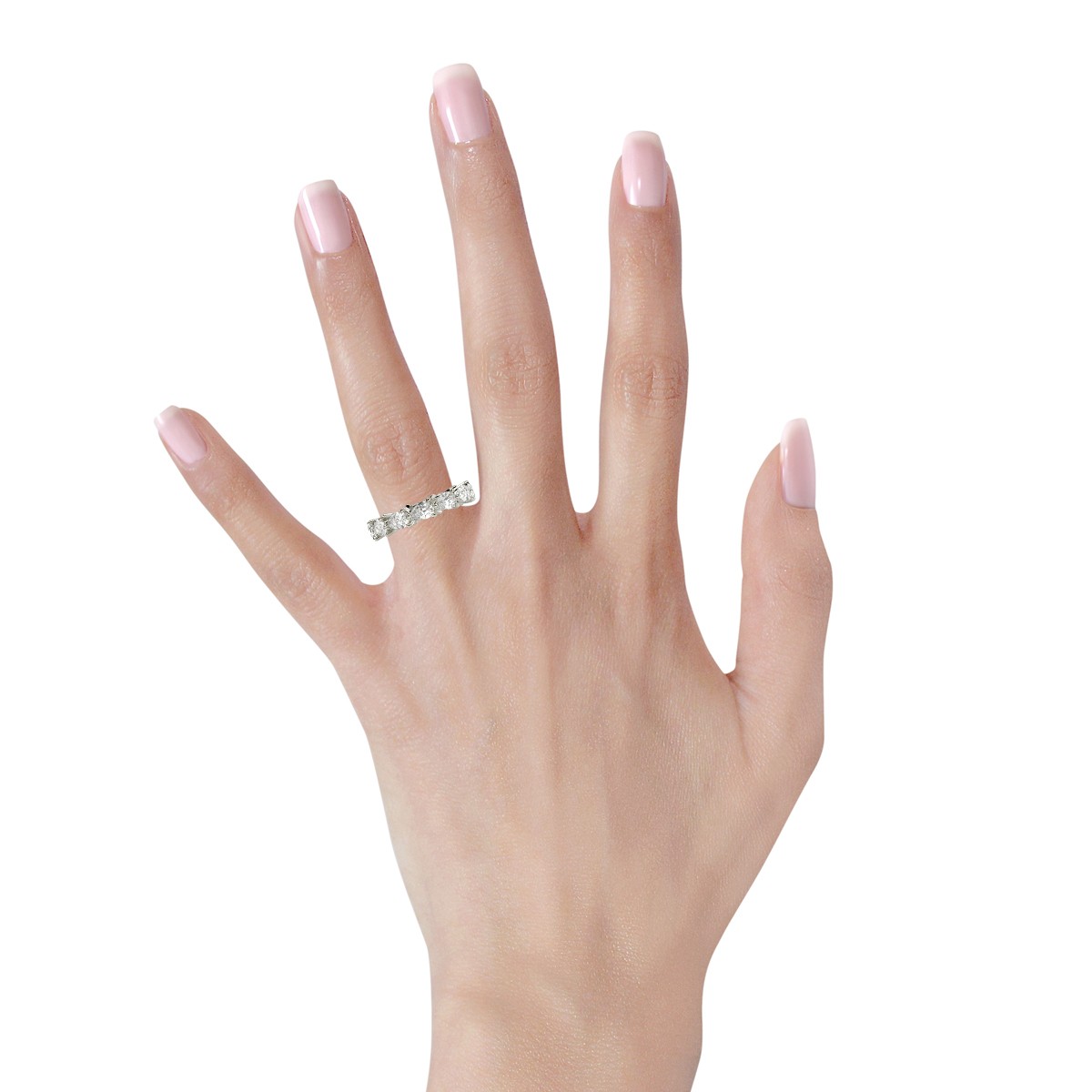 Click image to enlarge
Classic Eternity Ring with Pear Shaped Diamonds in 18k White Gold
Total Diamond
Carat Weight
Minimum Individual
Diamond Carat Size
Starting From
Pear Shaped Diamond Eternity Band and Ring Online - Eternity Us
Nothing is as unique and special as a pear shaped diamond eternity band. When you consider all that goes into creating an eternity ring, you want the validation of GIA for every diamond. Pear shaped diamonds are spectacular.
Pear Shaped Diamonds: Meaning Combined with Beauty
Evocative and attractive, owning a pear shaped diamond eternity ring is a meaningful way to symbolize your connection. Pear Shaped Diamond Eternity Band and Ring Online that we offer are enchanting. Some believe they resemble raindrops, signifying good luck and fortune. For others, they represent tears of joy, the reward for living your best life. With GIA certified diamonds and precision craftsmanship, you can be assured that your pear shaped diamond eternity band is the meaningful and enduring symbol that it is meant to be.
The Excitement of Pear Shaped Diamonds
Diamonds glitter and gleam but pear shaped diamonds are in a category all their own. Known as a fancy cuts, our pear shaped diamonds are sorted by expert eyes and carefully selected not only for their GIA certified characteristics but also for their intrinsic beauty. GIA gives definitive grades for color and clarity, but it is up to us to determine how these beautiful diamonds rate in terms of cut. We look at everything: the slope of the shoulders, the thickness of the girdle, even the delicate point. We want you to love the Pear Shaped Diamond Eternity Band and Ring Online that Eternity Us offers as much as we love selecting the diamonds used in creating it.
A Meaningful Treasure
Diamonds are the best choice for eternity rings because they are the hardest substance known to man. But a pear shaped diamonds bring something extra special to your eternity ring: the symbolism of emotion and nature that is captured in every sparkle. It has been said that into every life, some rain must fall. The dancing raindrops of the pear shaped diamond eternity band are a constant reminder that within every raindrop is a sparkling rainbow of pure joy. Let that hope and happiness be yours.
A Tasteful Silhouette
Beautiful and feminine, the pear shaped diamond is among the most attractive outlines. Graceful with a hint of vulnerability, eternity bands featuring pear shaped diamonds have a mysterious allure. We take great care in selecting and setting the pear shaped diamonds that comprise your ring. We make sure that every diamond and each ring is durable, pleasing to behold, and perfectly matched. Our setters understand what it takes to build a beautiful ring that will stand the test of time. Our designers know how to use the unique silhouette to get the maximum beauty out of these special fancy cut diamonds.
Unparalleled Beauty
The allure of the pear shaped diamond has made it a popular choice for celebrities. While they are often seen taking center stage, the beauty of pear shaped diamonds is magnified by the way they nest against each other in our rings. Let our expertise become yours as you discover the emotion, the beauty, and the attraction of the pear shaped diamond eternity band.