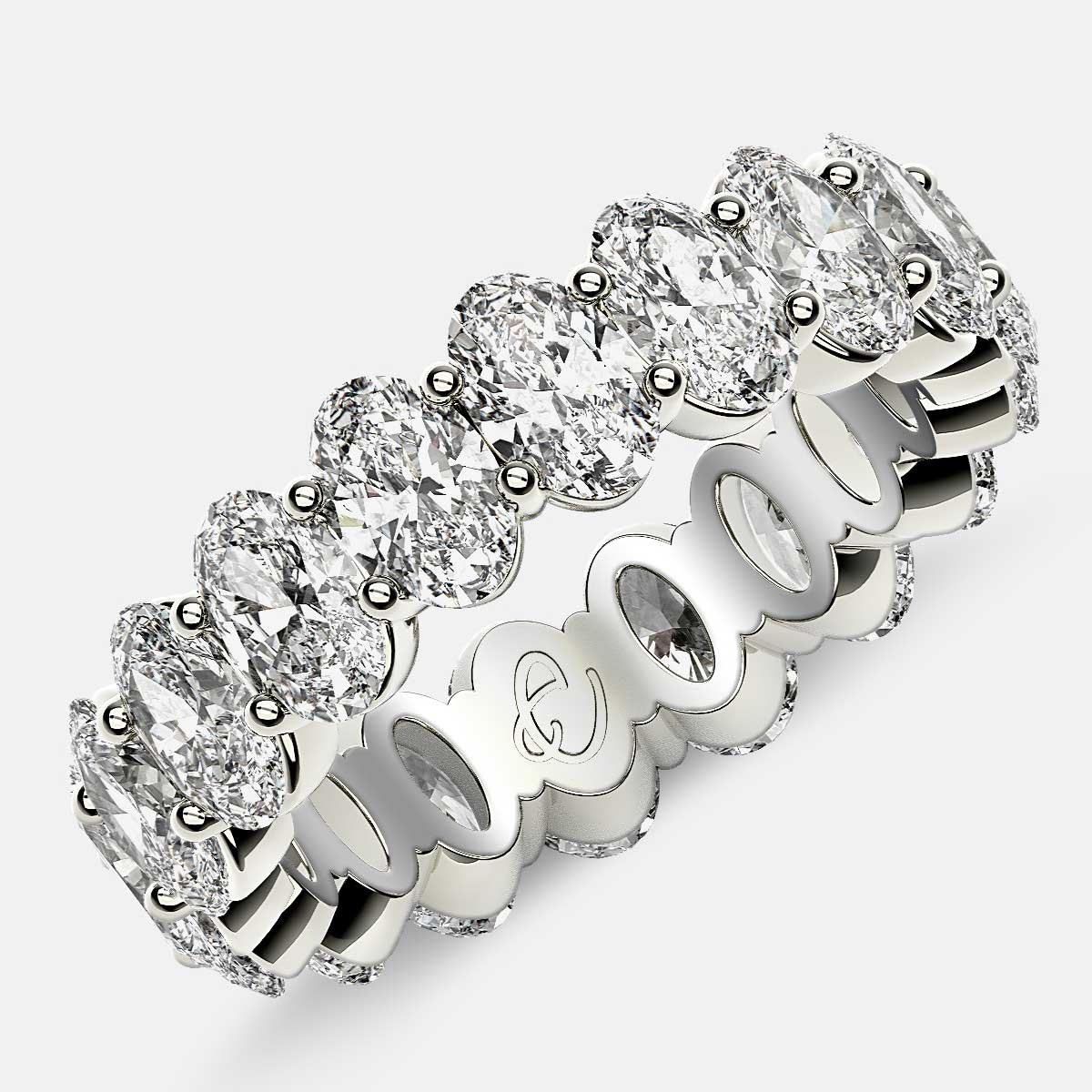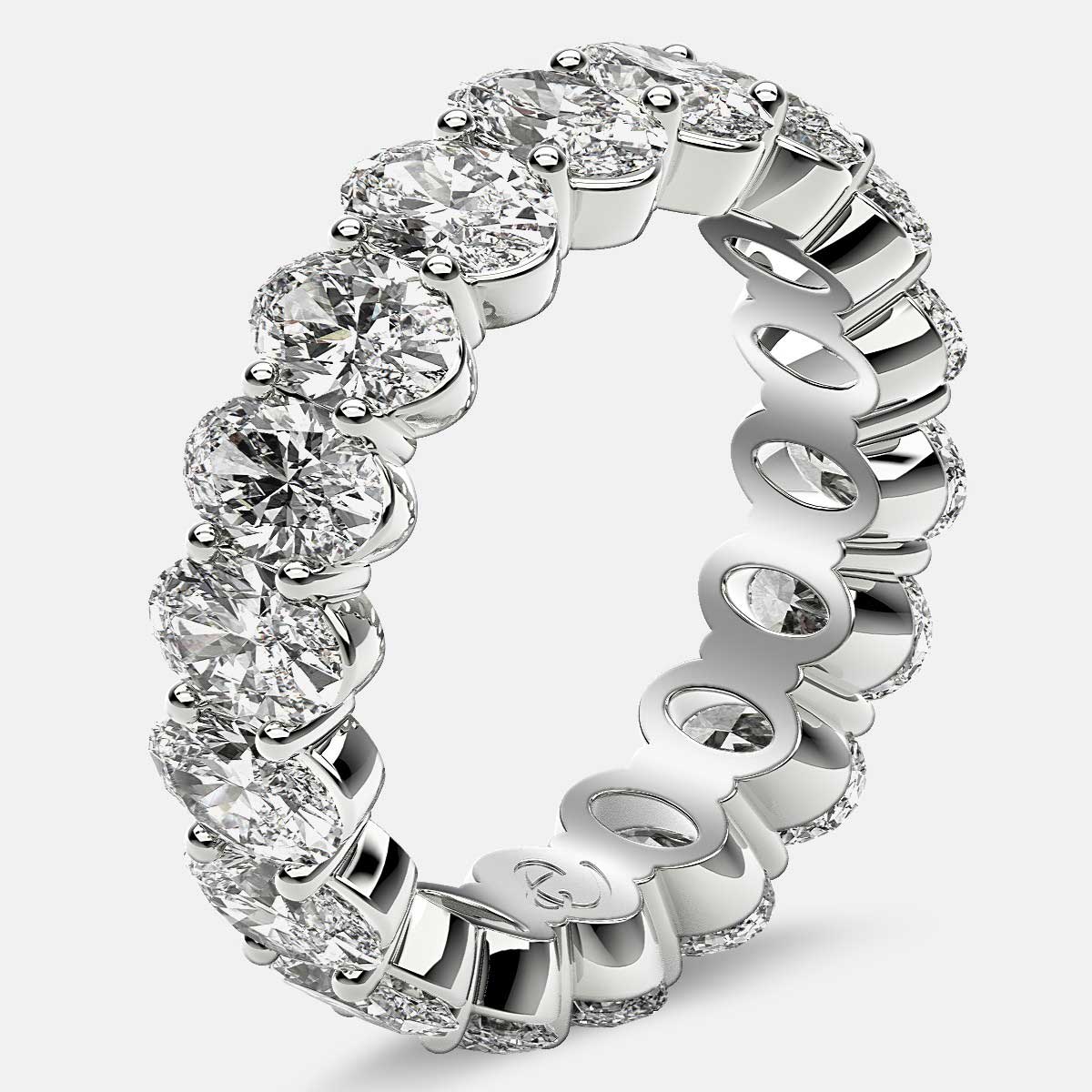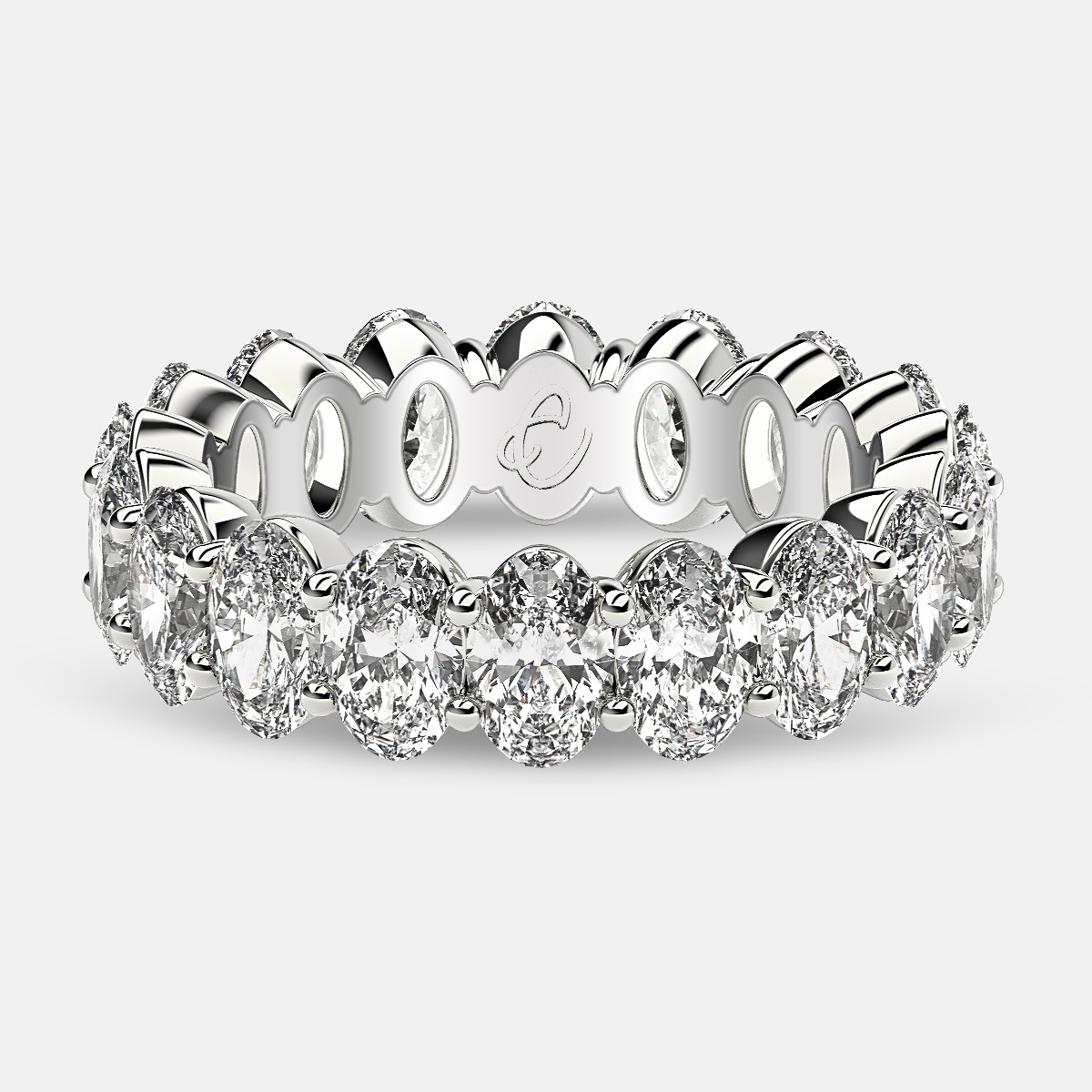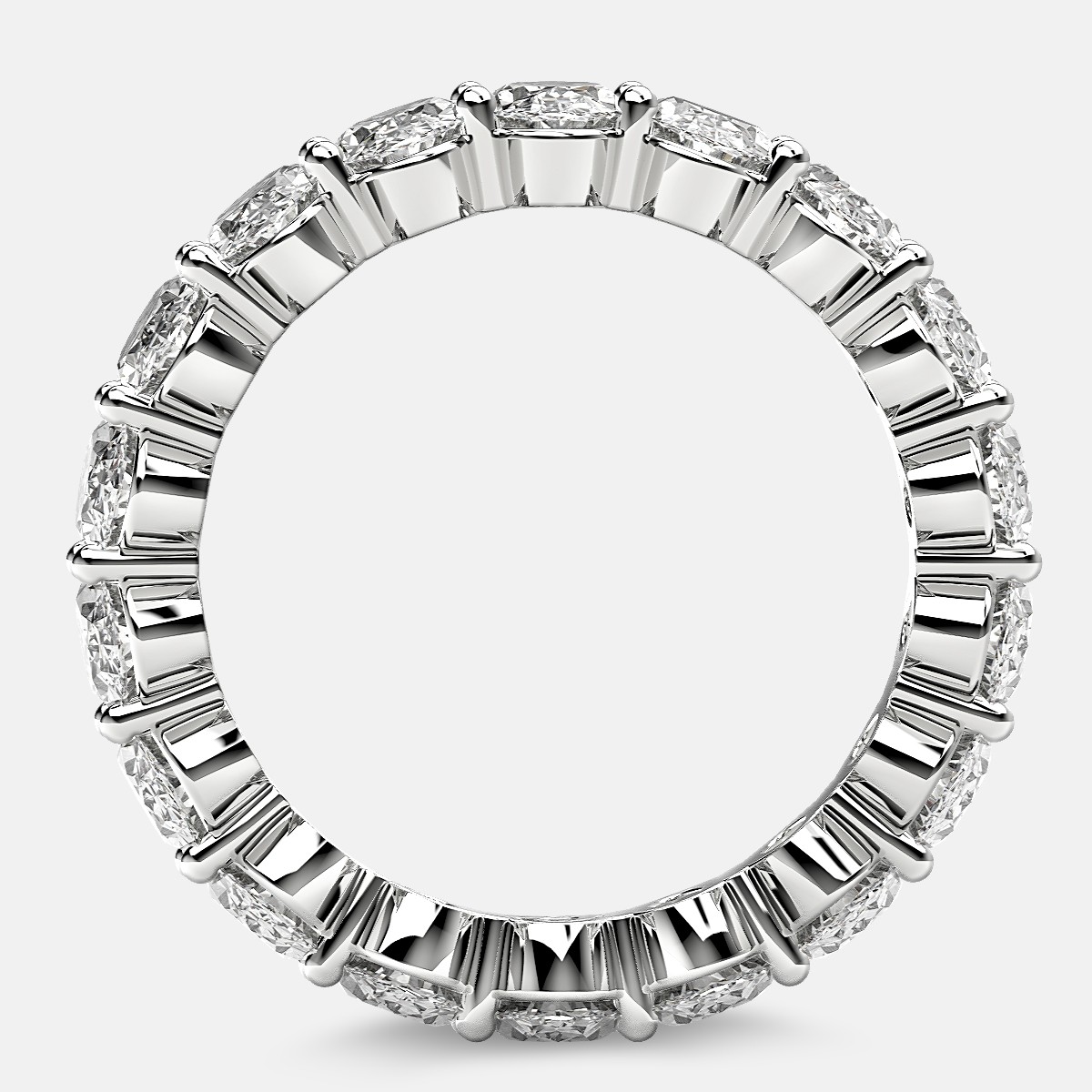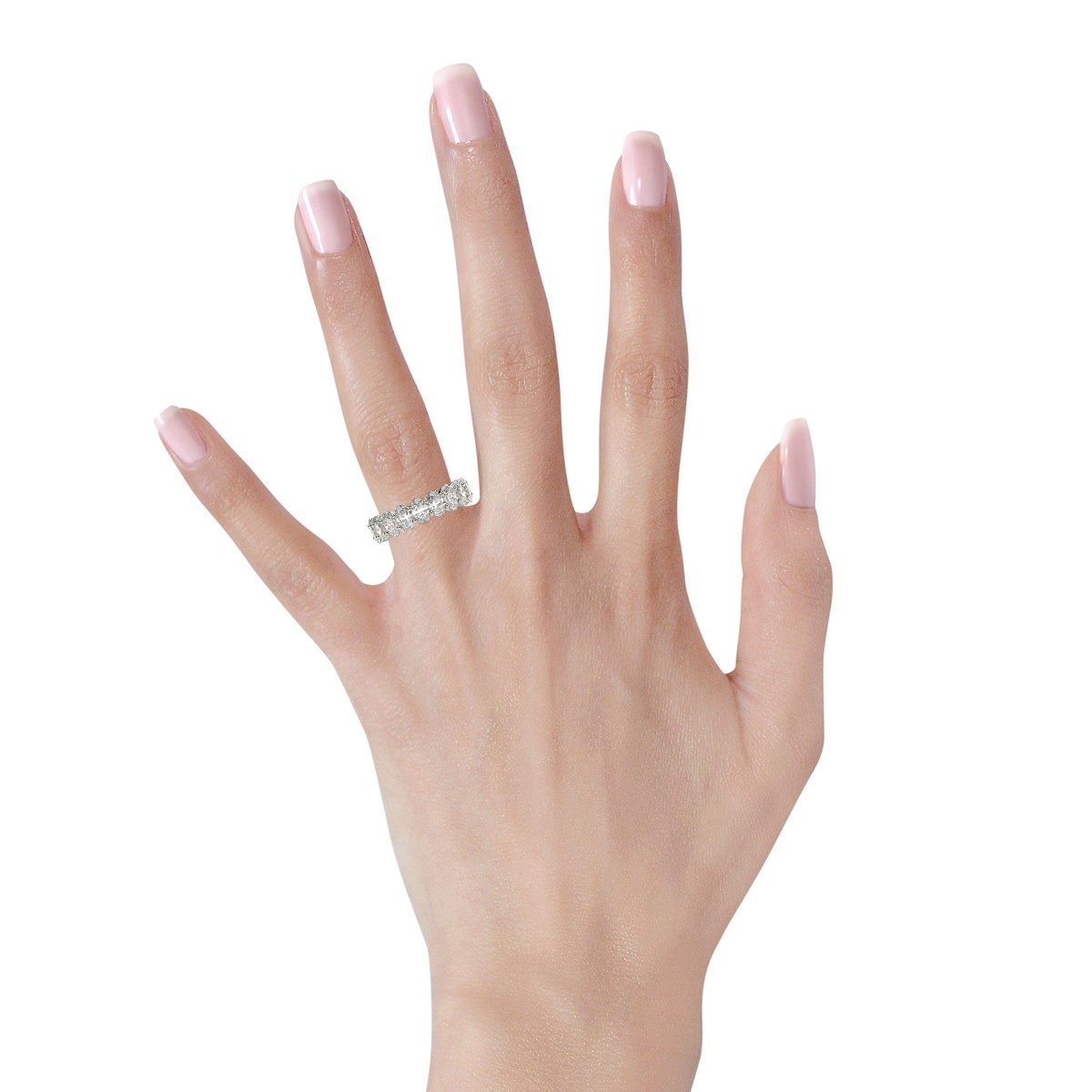 Click image to enlarge
Prong Set Eternity Ring with Oval Diamonds in 18k White Gold
Total Diamond
Carat Weight
Minimum Individual
Diamond Carat Size
Starting From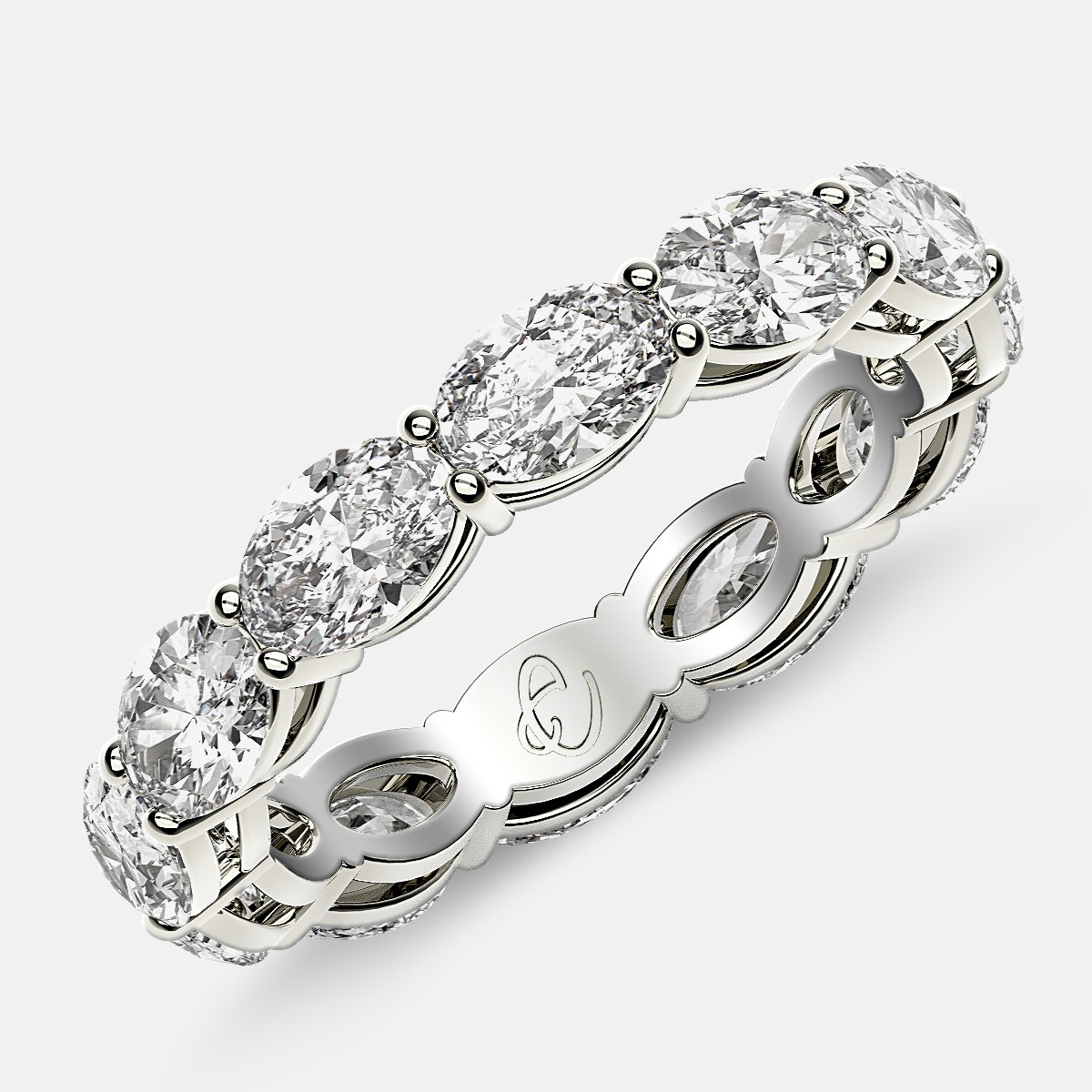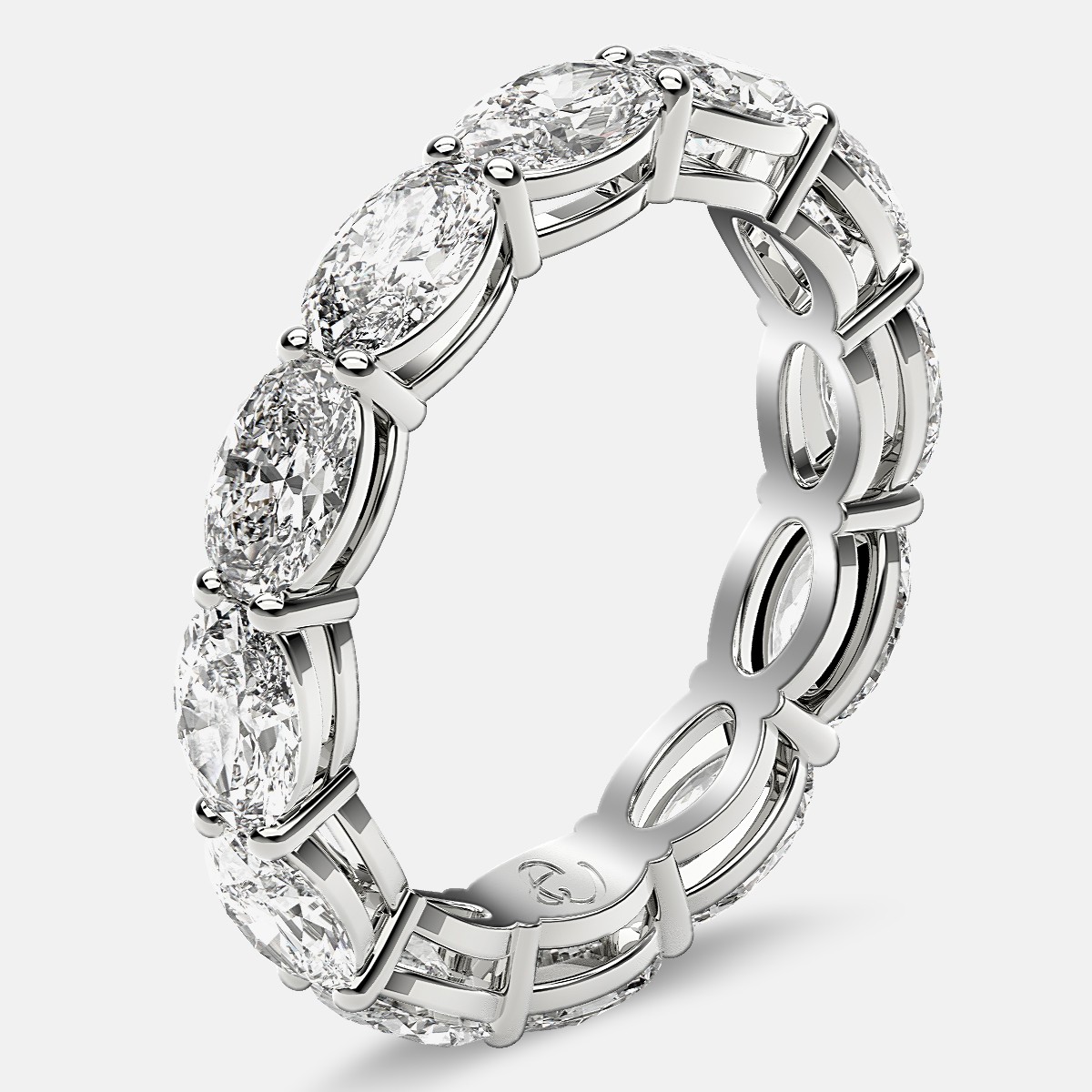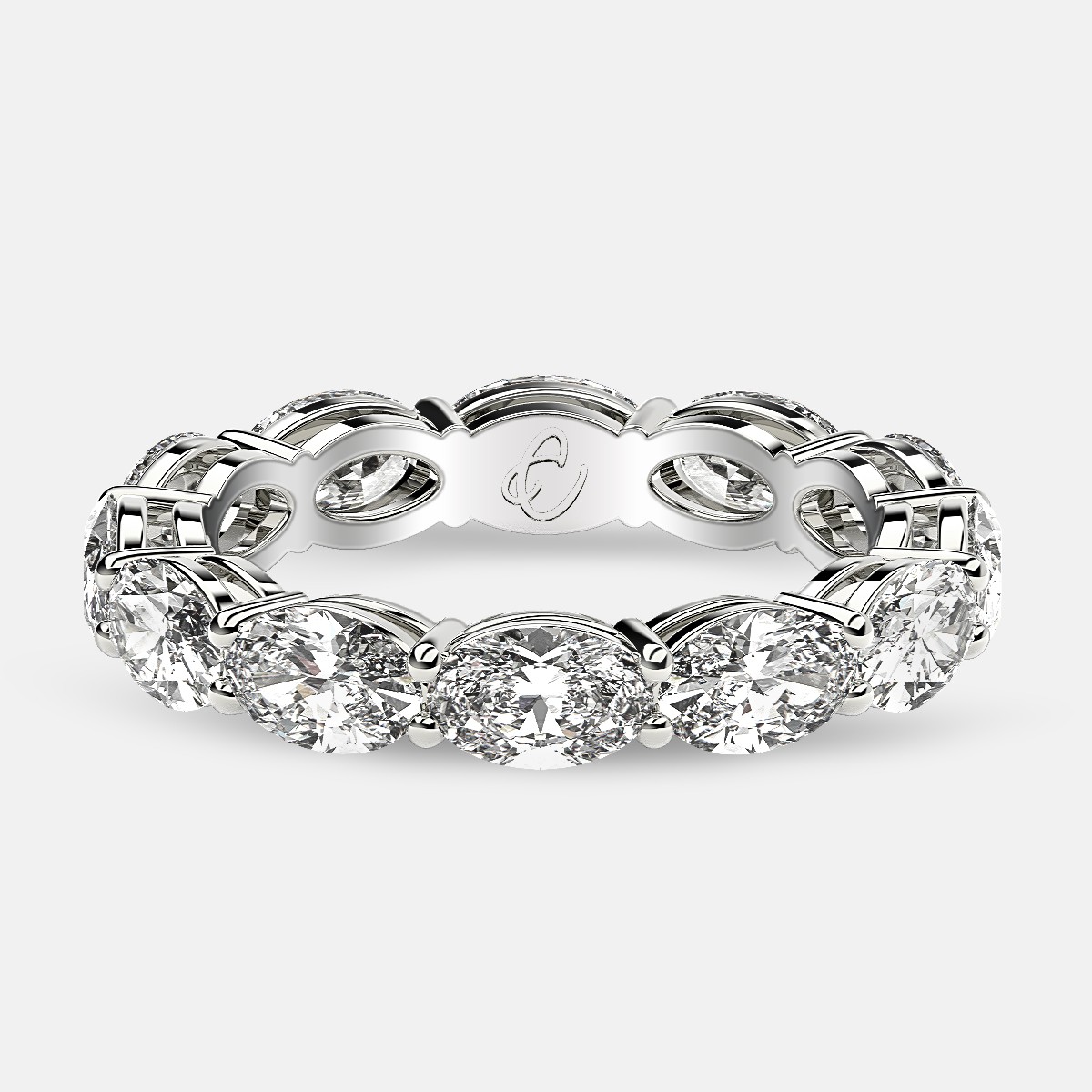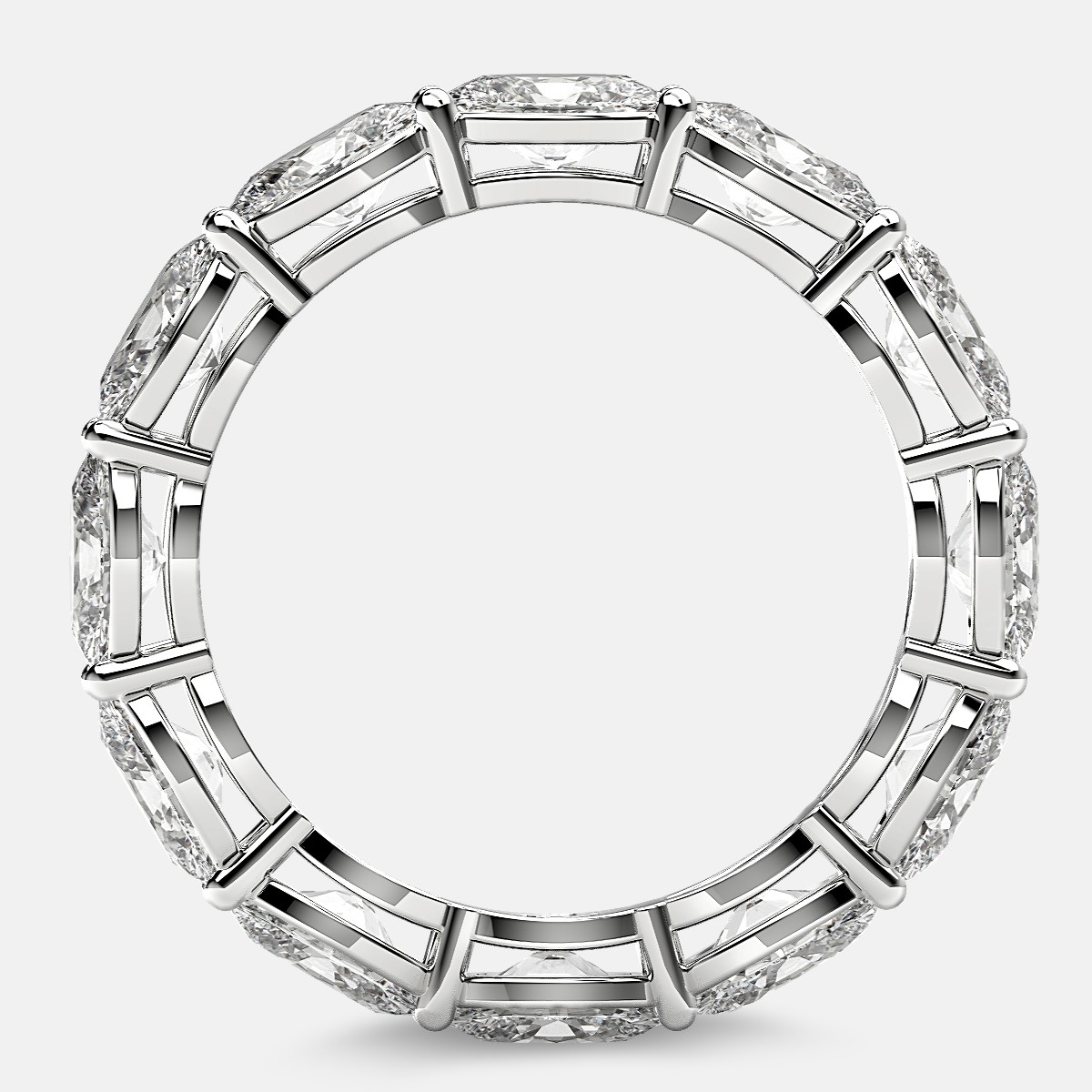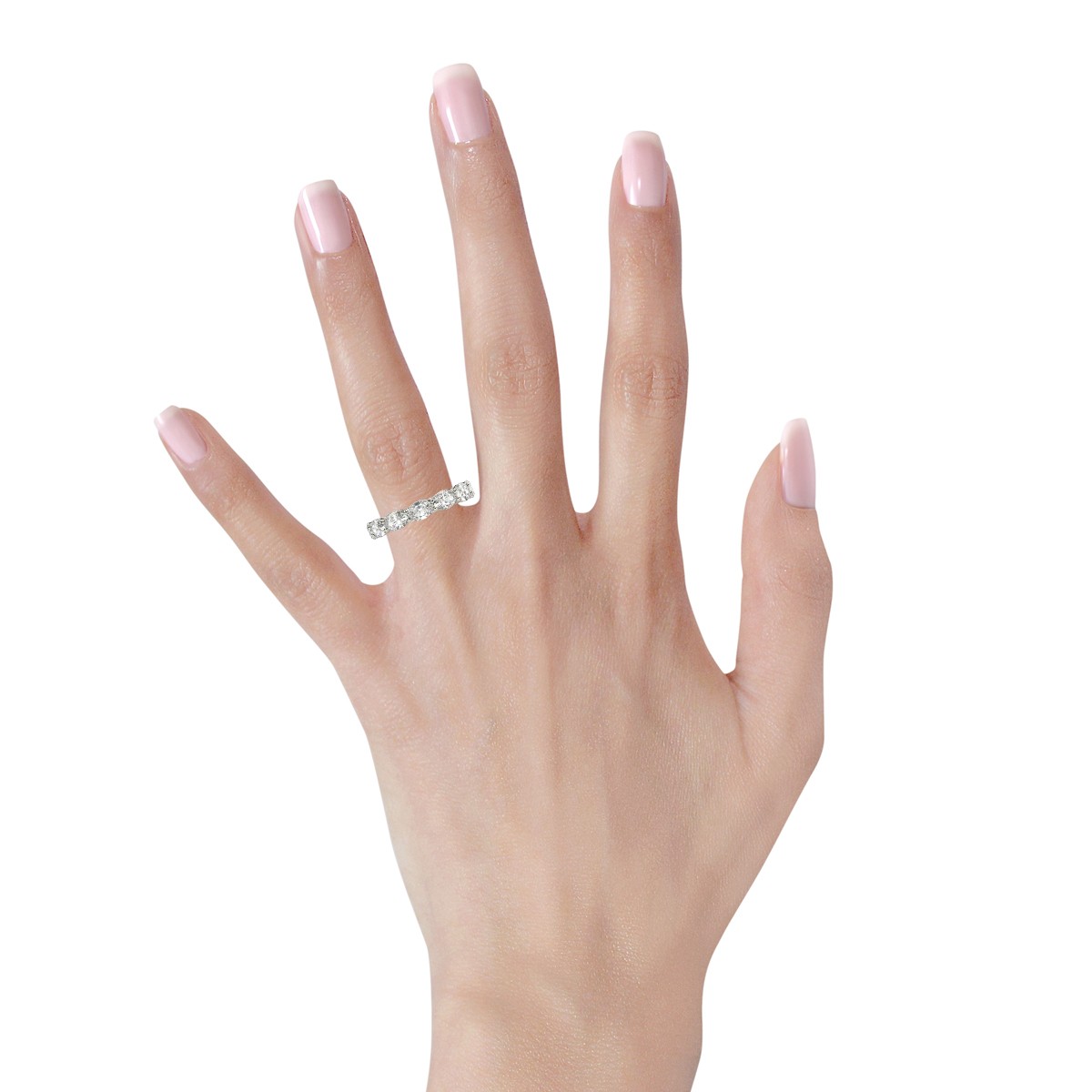 Click image to enlarge
Open Gallery Eternity Ring with Oval Diamonds in 18k White Gold
Total Diamond
Carat Weight
Minimum Individual
Diamond Carat Size
Starting From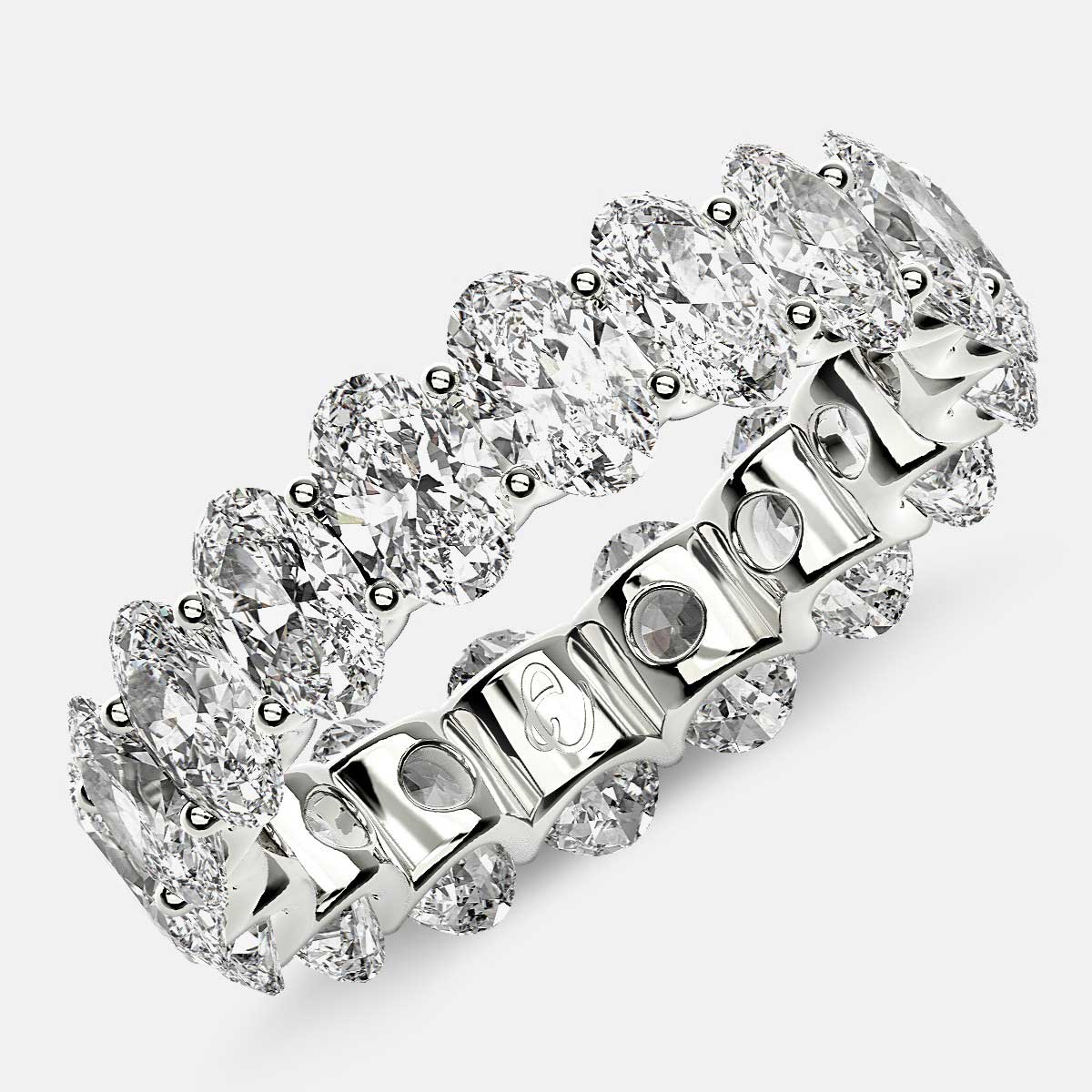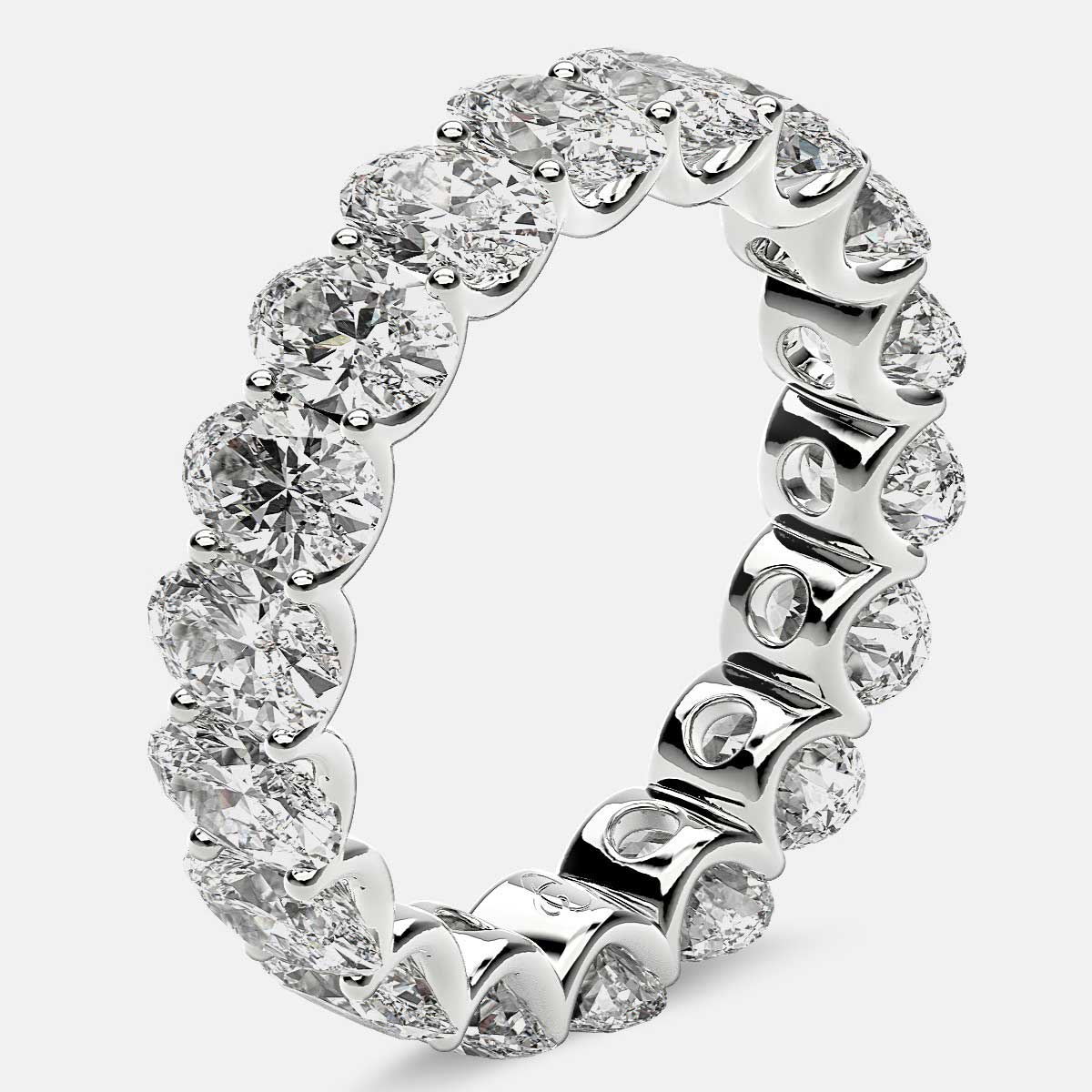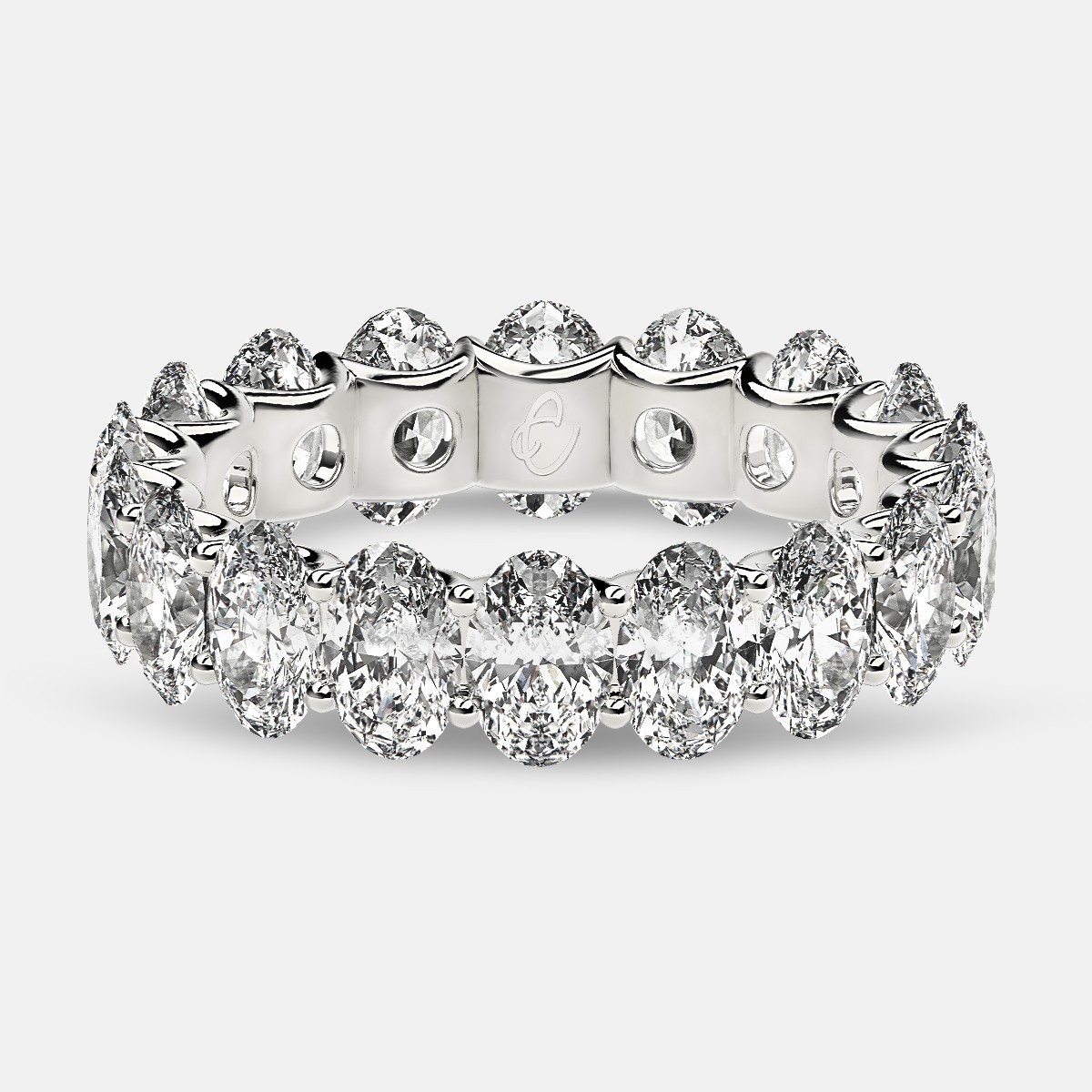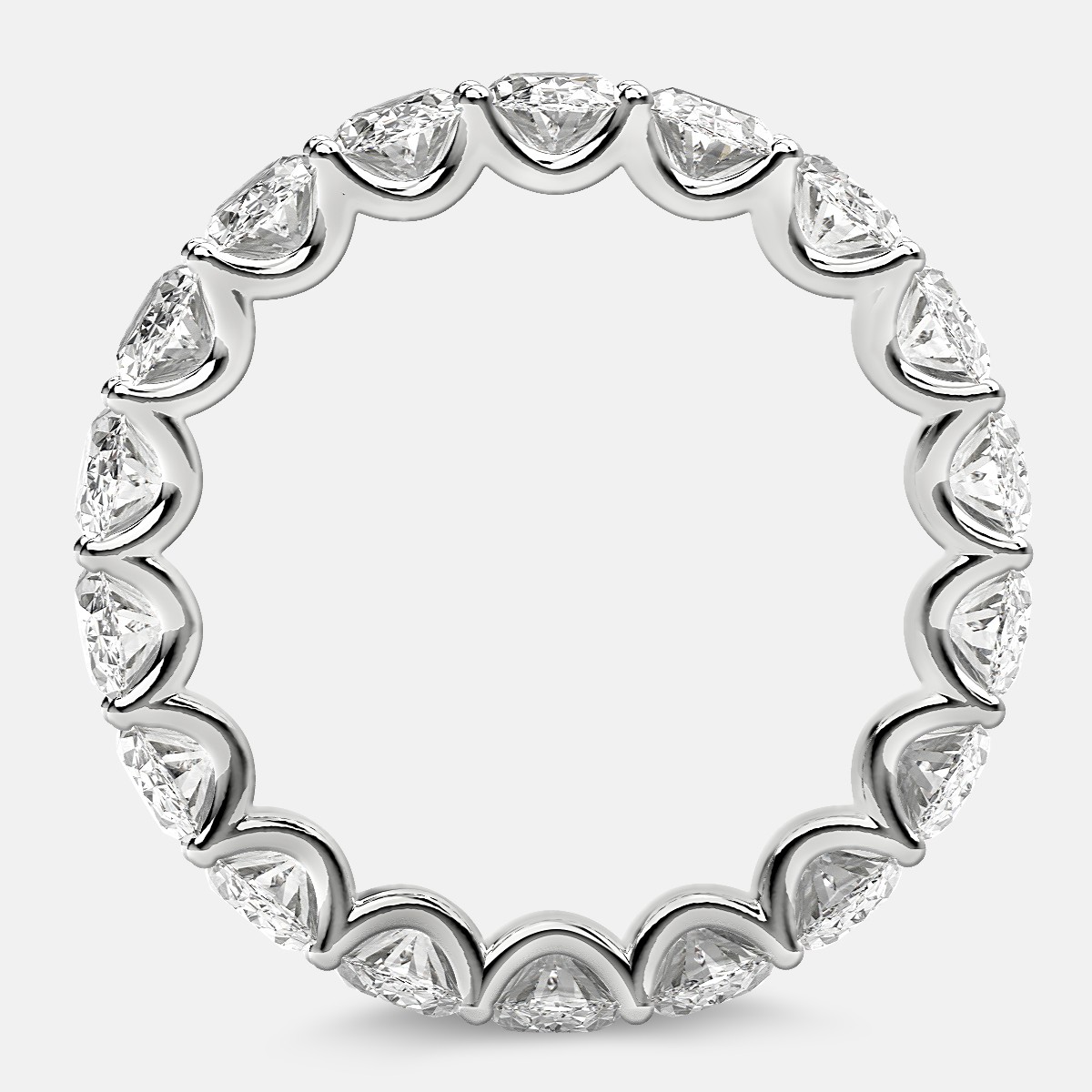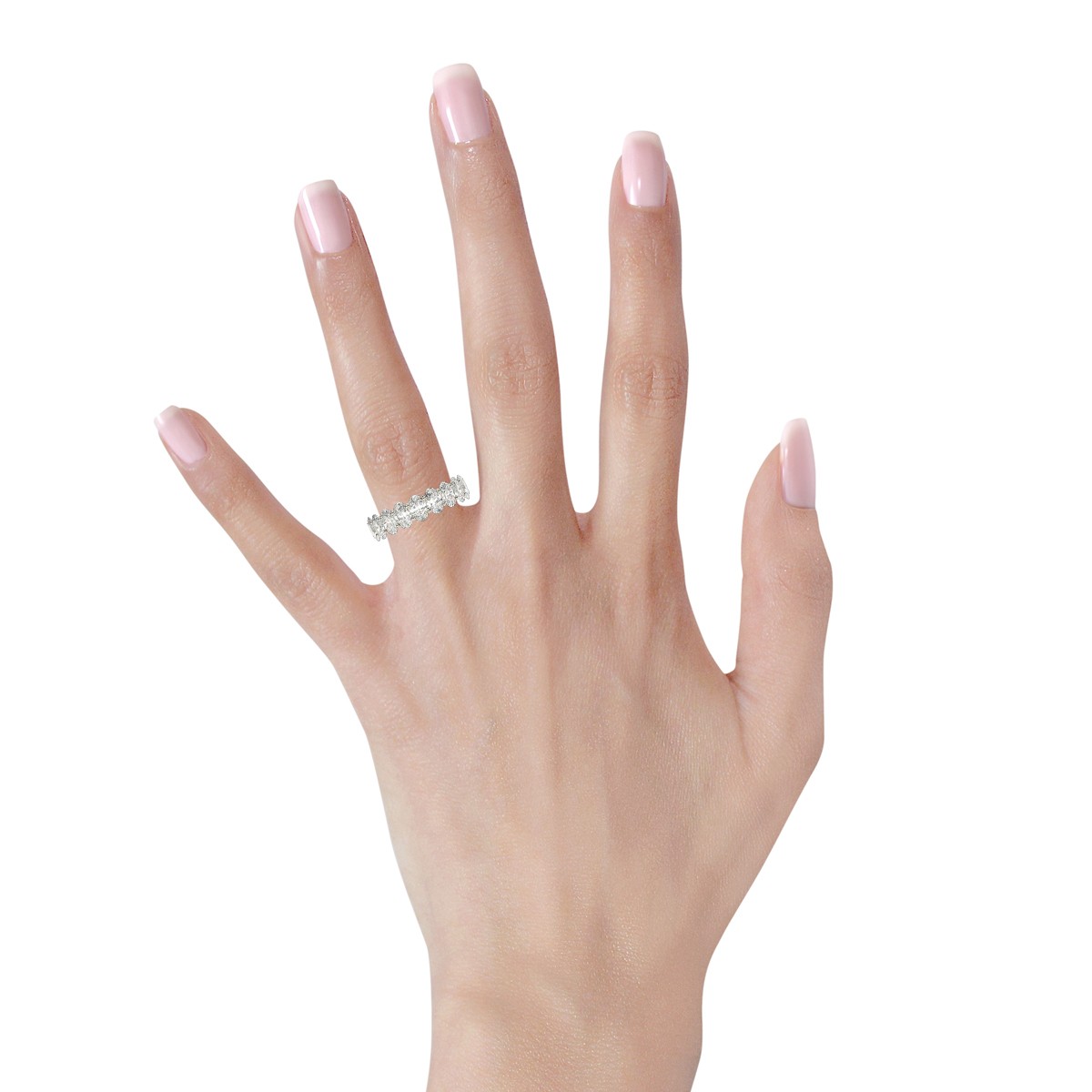 Click image to enlarge
Curved Prong Eternity Ring with Oval Diamonds in 18k White Gold
Total Diamond
Carat Weight
Minimum Individual
Diamond Carat Size
Starting From
Oval Cut Diamond Eternity Band And Rings Online
When it comes to brilliance, the oval cut diamond eternity ring and band that Eternity Us has available online is an excellent choice. Rivaling the brilliant cut with its ability to separate white light into the colors of the rainbow, the oval diamonds in your eternity band have all been individually evaluated and selected for their cut, color, carat weight, and cut.


The Fancy Cut
Oval cut diamonds are next in line to round brilliant cut diamonds when it comes to performance. Exhibiting some of the same levels of scintillation, oval cuts are more unique. If you are looking for exceptional fire and sparkle but still want to showcase your individuality, then your oval cut diamond eternity band is the perfect way to stand out from the crowd while fitting right in. Choosing an oval cut diamond ring says that you understand diamond performance but have a unique style to express.


The Gift of Eternity
When you gaze into the captivating rows of expertly set oval cut diamonds, you will appreciate all the time and expertise that went into the selection process while creating Oval Cut Diamond Eternity Band and Ring that we present Online. We make sure that every GIA certified diamond in your eternity band is matched, and for fancy cuts this can be exceptionally arduous and challenging. Did you know that fancy cut diamonds like ovals do not have an official criterion for cut like round diamonds have? This is why you need our expertly trained eyes and years of experience to determine which oval diamonds are worthy of your ring. Peering into the magical facets of an oval diamond will sometimes reveal a bow shape in the center. Like a beautiful gift, the sparkle of oval diamonds depends a lot on the cut. We make certain that every diamond deserves to be in your ring.


Ratio and Proportion
Since fancy cut diamonds such as ovals can be challenging to match, we take into consideration things beyond color and clarity. We look at the overall shape Oval Cut Diamond Eternity Band and Ring before we put them on display online and determine if the silhouette is consistent. There is a lot of variety in oval shapes. Some can be slender while others are wider. Just because two oval cut diamonds have the same carat weight, it does not mean they have the same silhouette! This is why you can rely on our experts to choose not only the diamonds that match on paper, but diamonds that will harmonize beautifully with each other.


Beauty Above and Underneath
Did you know that some oval cut diamonds might have a polished culet while others have a keel? There is no way to know this unless you turn the diamond upside down! We believe that each ring we create for you conforms to our very high expectations, allowing you to expect the best. We select each oval diamond for a level of consistency that you won't find anywhere else.


Craftsmanship Beyond Compare
Whether your eternity ring is on your own hand or on the hand that you hold, your Oval Cut Diamond Eternity Band and Ring that you order online is a gift made with love and a sparkling bow.