A Meticulous Attention To Quality
About Us, at Eternity Us we are home to some of the finest GIA Certified Eternity Rings online you will ever come across. The Classic Eternity Ring consists of a multitude of matched diamonds. However, not all are created with the same diligence. As the premier jeweler specializing in GIA certified Eternity Rings, we can ensure that every diamond in your Eternity Ring is precisely matched to every other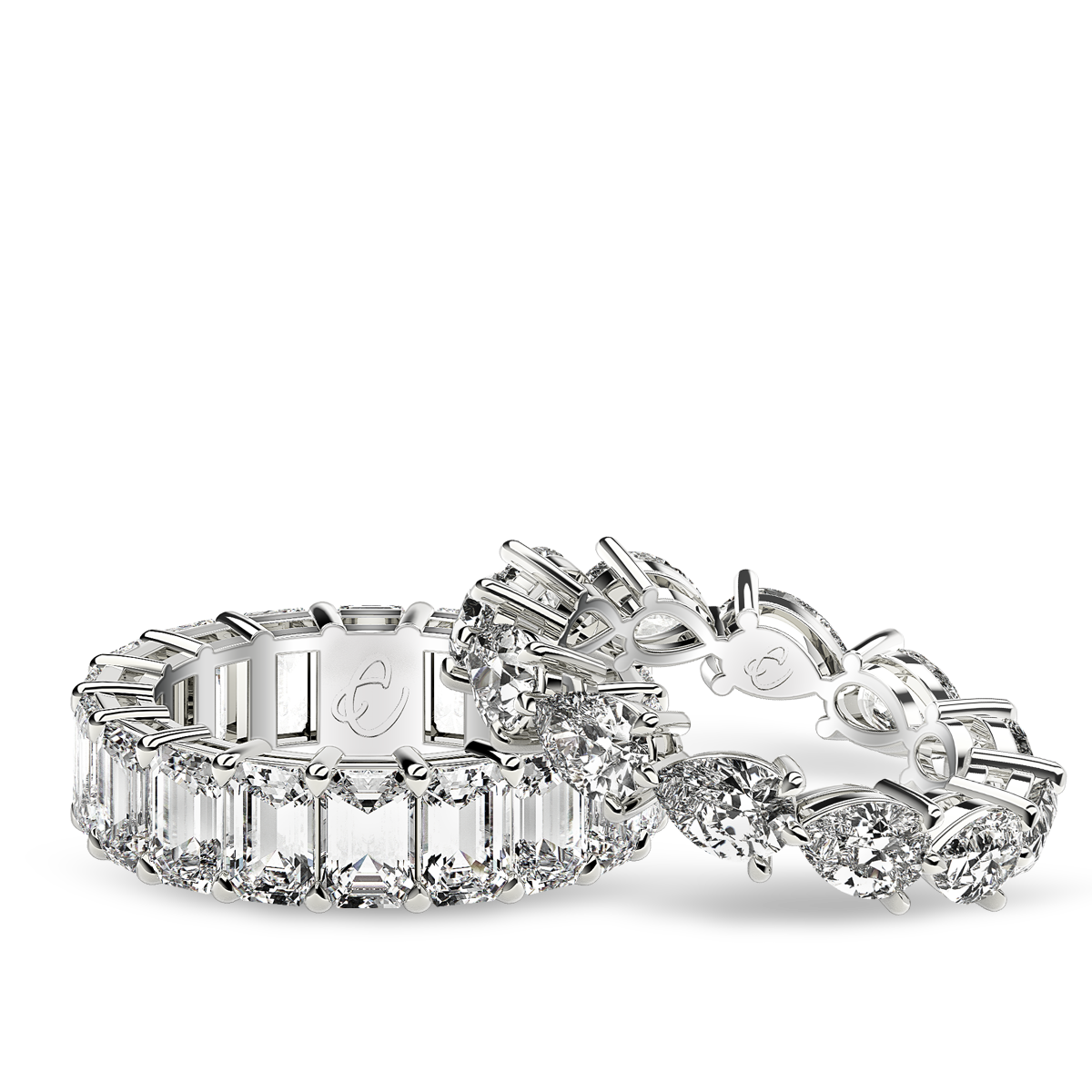 We Put In The Time To Create Timelessness
Our GIA-graduated gemologist spends days traversing the world in search of the highest quality matching gems for your ring. Then, using state-of-the-art CAD technology, we design the setting to complement the exact proportions of the GIA certified diamonds we handpicked for you. Creating a single GIA certified Eternity Ring takes nearly a month to complete. We devote all this time to your purchase because we believe excellence cannot be rushed. And your love is worth nothing less than perfection.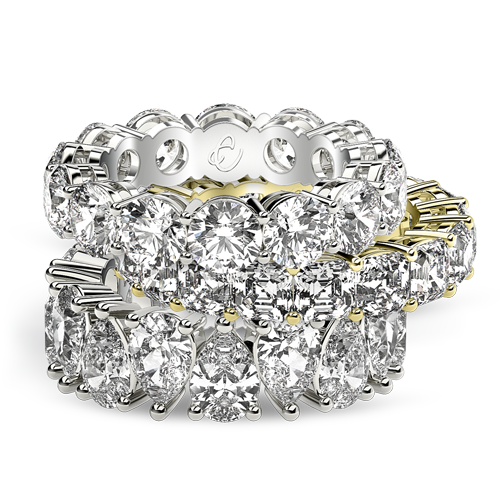 Luxury Meets Affordability
We are committed to providing our customers with exceptional value, which is why our GIA certified Eternity Rings are competitively priced with similar rings that do not offer purchasers the reassurance of GIA certification. We believe high quality diamonds should be accessible to all.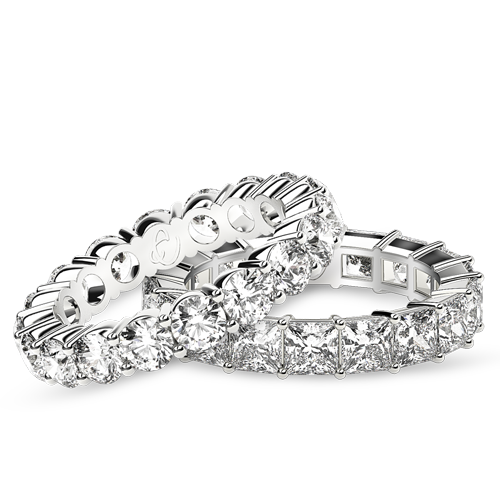 Three Decades Of Expertise
The founder of Eternity Us commands over 30 years of experience in the jewelry industry both in retail stores and wholesale businesses. Over the decades, many of his customers have requested GIA certified Eternity Rings. Noting an absence of brick & mortar as well as online sellers producing these, he founded Eternity Us to serve discerning clientele seeking assurance that their rings consist of the highest quality diamonds. We can make that promise, as every diamond we procure is GIA certified.
Trust Your Love To Us
The symbol of your love is worth an investment in GIA certification. Contact us for a complimentary consultation.
We'll show you how we transform the 4 Cs into a beautiful Eternity Ring.
Diamond Eternity Rings
Our GIA Certified Eternity Rings online for men and women tell a story of commitment and perfection. Let this story of romance become your own.


Eternity Bands for Men & Women
You've met your perfect match. You searched and discovered a treasure, a rare and exceptional find. Now, you will have expertly crafted rings that represent the eternity of love.Each eternity band is a perfect unbroken circle representing the wholeness of two becoming one. Each diamond is chosen by hand, matched for color, clarity, and size. Set with precision. Polished to perfection. The diamond eternity band is as complex as it is simple. Hours of expertise go into selecting GIA certified diamonds that will encircle your fingers and reflect the enduring love that you share.


Diamonds for Men & Women
Diamonds are durable. Diamonds are hard. The hardest substance known to man, the only thing that can scratch a diamond is another diamond. Their singular strength makes diamonds appealing to men. Diamonds are beautiful. Diamonds are scintillating. Their high refractive index allows diamonds to disperse the colors of the spectrum in bursts of fire. When perfectly matched diamonds are set into eternity bands, the result is a timeless design that appeals to both men and women. Strength and beauty. Precision and grace. These elements combine in a harmonious design that will endure the test of time – which you will get with GIA Certified Eternity Rings online that Eternity Us offers.


The Perfect Symbol of a Perfect Match
Our diamond eternity rings are made with love and precision. It takes years of training to develop the expert eye capable of recognizing what many other jewelers miss: the subtle beauty of each individual diamond that creates balance and harmony within the eternity band. And with the world's leading authority on diamonds and gemstones confirming each diamond's characteristics you can trust that our expertise is backed by GIA certification for every diamond eternity band. In fact, we are the only company currently selling GIA certified diamond eternity rings.


High Tech and High Touch
Your rings are created with state of the art technology to ensure a level of precision that allows each diamond to complete a perfect circle. The prong settings allow for maximum light play as each facet performs its exciting effect in a way that only diamonds can do. Using computer aided design, each band is made to exacting standards while each diamond is selected through a matching process only attained through expertise. It takes a discerning eye to sort and select the diamonds that will become the ultimate symbol of your committment. When your diamond eternity band touches your finger, you will never want to take it off.


A Ring Like No Other
No other company is doing what we do; taking the time to combine highly trained diamond sorters with cutting edge technology to create a story of pure romance. The diamond endures because there is nothing else like it. Your rings, like your relationship, will endure because there is no other couple quite like you. Your diamond eternity rings will show it.